Best Family Board Games as Told by the Customers of Amazon
Amazon has become a giant in the retail industry with users flocking to the site every day to buy everything from groceries to 1500 Live Ladybugs.
With all these people visiting everyday leaving there thoughts on different games we thought why not collate some of the best comments to give you a people choice version of the best family games as voted by you.
Codenames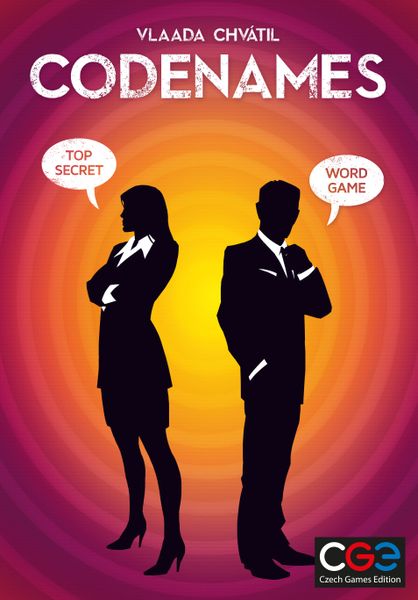 4.8 stars, 2,111 reviews
Codenames really is genius in it's simplicity. It's a fantastic party game because it can be taught in under 5 minutes and provides a ton of fun. It has definitely been a hit in my gaming group and with my family over the holidays.

Two players are chose as the ones giving the rest of their team clues while the rest desperately try to make sense of what they are talking about. A 5×5 grid of word cards is laid out and then using a key card that shows what words are for each team and which ones are bystanders or an assassin, the clue givers take turns saying a clue word and a number which indicates how many of their team words are related to the clue. The team guesses and the clue giver places a token on their guesses corresponding to the red team, blue team, bystander, or assassin. The first team to cover all their words wins, though guessing the assassin automatically makes you lose.

The game is surprising simple, but provides hours of entertainment, especially as everyone laughs over the connections that everyone makes.I cannot recommend it enough!

Amazon Customer
Ticket to Ride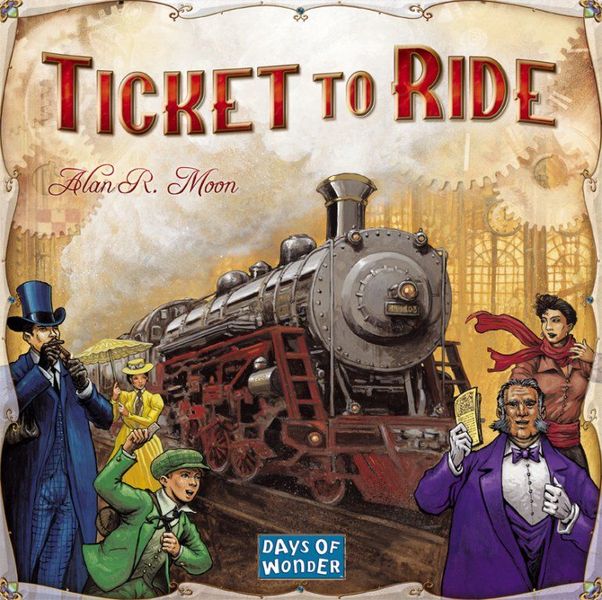 5 stars, 4,424 reviews
I bought this game to introduce my parents and younger nephews to Board games and to summarize the experience, it was a huge success!
Ticket to ride is a light strategy game where the aim is to connect routes with the chain of trains you have and get points. The person with the highest number of points wins! It is a nice game for kids and elders alike. As this is a beginner strategy game, I would not recommend this game for seasoned strategists, but rather for folks who are just getting into strategy games

Build: 9 on 10
The build of the game was really good. The quality of trains was sturdy and the look and feel of the board was professional. I did not need a sleeve for the cards as they did not bend and were nice and flat. They also have a nice touch and feel. While one of my trains was damaged, they had provided plenty of spare trains which made it worthwhile.

Packaging: 10 on10
The package was received on time. The product itself comes in nice professional box and has dedicated locations to store each item from the game. It was quite easy to unwrap the product and start using it.

Overall: 9 on 10
Overall, having played many many strategy games, this still ends up as one of my favorite 'light' strategy games.

I often depend on others leaving honest reviews when I need to order a new item. I find that one of the most difficult things about ordering online is that I can't hold or touch the products before buying them. So, I love reviews from others who have touched, inspected, and used the item I'm thinking about purchasing. I strive for the same in leaving reviews for others – to leave a review that will help others make an informed decision (never to inflate the product's quality). If you have found this review helpful, I'd love if you'd indicate that below.

Amazon Customer
Blokus Strategy Game
4.5 Stars 2,542 Reviews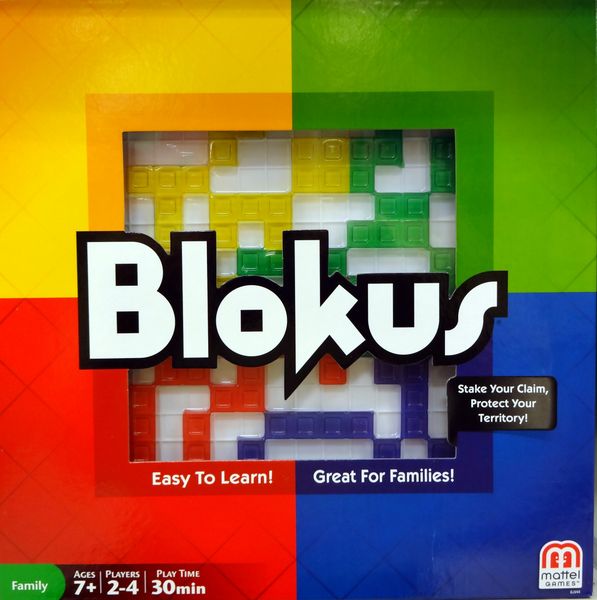 I am the parent of two kids (one in particular) that love to play board games. All the time. Of all kinds.

Sometimes this is amusing, but sometimes it can get rather dreary. Often, the games that they want to play don't have enough strategy and mental work to them to be interesting to an adult. Either that or the games are exceedingly short and repetitive (or long and interminable).

But this game—this game is an absolute *blast*. I say that as an adult, It has a defined length (as many turns as the number of pieces) that turns out to be just about right—somewhere between 15 and 25 minutes. And it is simple and intuitive to learn, and colorful, too—great for kids. And it is also very much a strategy game and also a game that relies on skill (visual and tactical)—great for adults.

I actually love playing this with them, and get to feel the satisfaction of seeing them exercise their minds and grasp strategic concepts as they play it. Very rewarding.

A brilliant little game. Highly recommended.

Amazon Review
Qwirkle Board Game
4.5 Stars 2,900 reviews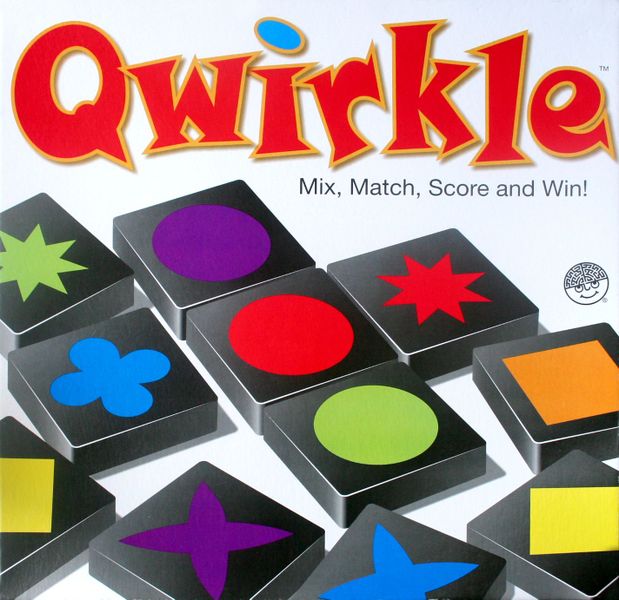 I have been enlightened. Throughout my childhood and for the majority of my adult life I was resigned to the notion that the board gaming landscape was sparse and barren. Populated only by a few unenticing, played out old names like Life, Scrabble and Monopoly (Which to this day, I'm certain has never seen a match played to completion). However, my eyes were opened by a new wave of innovative, engaging titles like Pandemic, Small World, 7 Wonders and many more. I've been a true believer and tabletop enthusiast ever since. Alas there is one big problem… Most people I know have the same narrow minded approach to board games as I once did. It just isn't easy to get a group together. The heavy fantasy and sci fi themes of my favorite games only serve to compound that difficulty as it seems to create an illusion of complexity and carries with it the stigma of intense nerdiness. I can see the eyes start to glaze over when I attempt to broach the subject. Whatever shall I do?

Enter Qwirkle! This game relies on such a simple concept of matching colors and shapes that it would be easy to dismiss this as something childish, certainly beneath that of any respectable gamer. But that is the beauty of it. It dumps the polarizing themes that tend to put newcomers off and the rules are so straightforward that the game can be explained in just a few sentences. What little confusion one might have is usually resolved within a couple of turns and suddenly a world of strategy begins to unfold as you subtly try to mislead, block, and steal combinations from the clutches of your beloved opponents. It is truly a wonderful tool for family bonding and better still, it serves as a gateway game to pull loved ones into the world of table top games.

That was my fiendish plan all along and the reason I even bought this game to begin with. With little effort, I was able to coax my niece, dad and step mom to give it a try. The result was a super fun evening of laughter and surprisingly stiff competition. I narrowly secured a victory with my last move and that alone is a testament to the excellent game design. The game was so captivating and easy to learn that there was virtually no handicap for newcomers. If you would like to dip your toes into board games or perhaps coerce a particularly resistant individual to give them a try, I cannot recommend Qwirkle enough.

Amazon Review
Spot It! / Dobble
4.8 stars, 6,777 reviews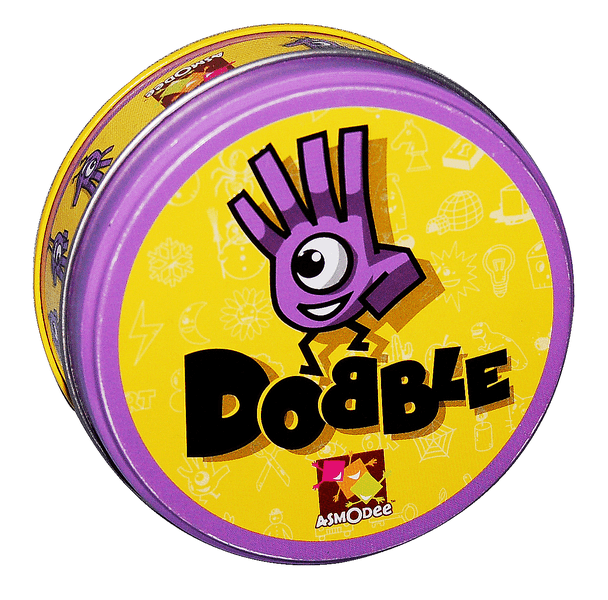 "We play this together with three generations of family and everyone has a blast. The standard game is very fun but there's even more fun to be had with all the different variations described in the included instruction booklet. In fact, the younger members of the family even come up with their own fun versions of the game, which they're just thrilled and proud about. The games are quick — anywhere from two to five minutes depending on the variation you're playing — but the cries of 'Again! Again!' will keep you playing for hours."

Amazon Review
Pandemic
4.8 stars, 2,404 reviews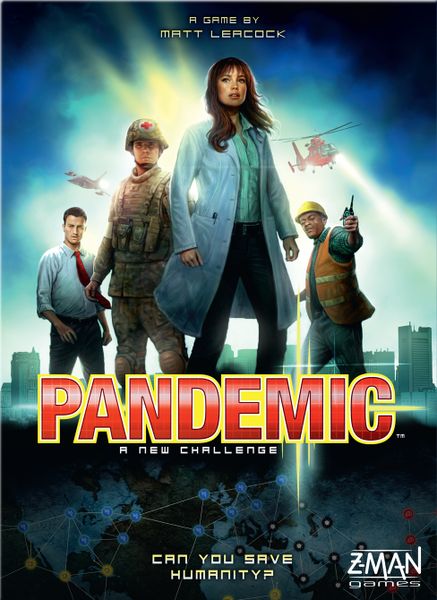 We bought this as a family game. We had never played a cooperative game before. In fact, our family is very competitive, and we love games, but we just could not imagine a game where the players were cooperating with one another. We all win, or we all lose — what!?! It made no sense and definitely didn't sound very fun. We were wrong! Pandemic is a very fun game, and it is very competitive, but the competition is in trying to beat the game together. The first time we played it (on the easiest setting), we thought we were doing well, and the game was too easy, but then the cards ran out, and we lost! That was all we needed to get our competitive juices flowing and wanting to play again and again! We weren't going to let some game beat us! There is only one way for the players to win, but three different ways for the game to win … We now regularly play it with five players (using two cards like with a four-player game). The game doesn't seem harder or easier with the fifth player. Our success rate is about the same if we play with four players. We found out that we also love cooperative games! Pandemic is a great game: cooperative, competitive, and tense."
Telestrations — the Telephone Game Sketched Out!
4.8 stars, 1,862 reviews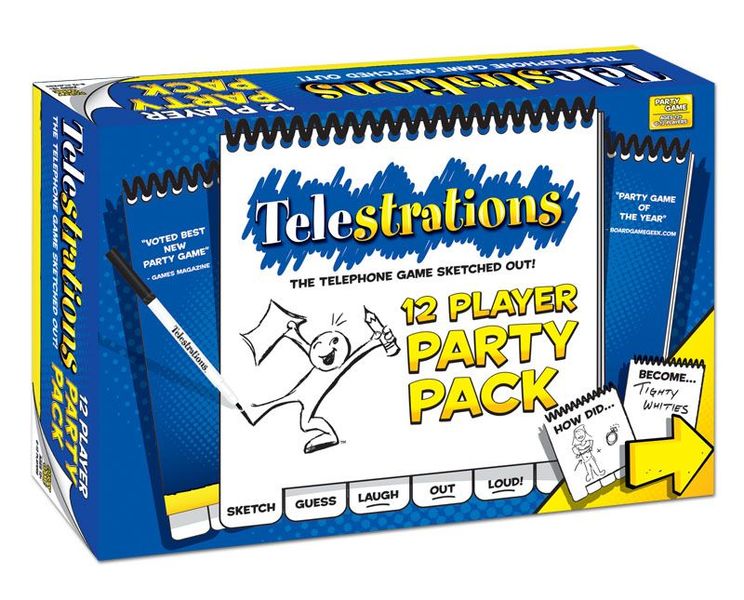 "Telestrations is so much fun — the bigger the group, the better. This game works best when you have eight, or close to eight, players, just because of how the rotation is set up. The game consists of eight dry-erase drawing tablets and markers, and a set of double-sided playing cards. Each player chooses a card so that they know what word or phrase they are starting with. You draw the item, then pass your tablet to the next person. They guess what you drew, then pass it on. They draw the guess, then pass it on. And so forth until it gets back to you, and you can see how far from your original word that the guesses traveled. This isn't set up as a competition game, but rather a cooperative game. So there isn't a winner, but it is an absolute blast to play. We played with ages ranging from 8 years old to 72, and everyone loved it. It's a nice break from fierce competition on game night, and a fun way to spend time with family."
What are your thoughts on the games listed let us know in the comments below?