Wingspan Expansion Announced
Stonemaier games have announce this morning in there newsletter the first Wingspan expansion, and it's set in Europe!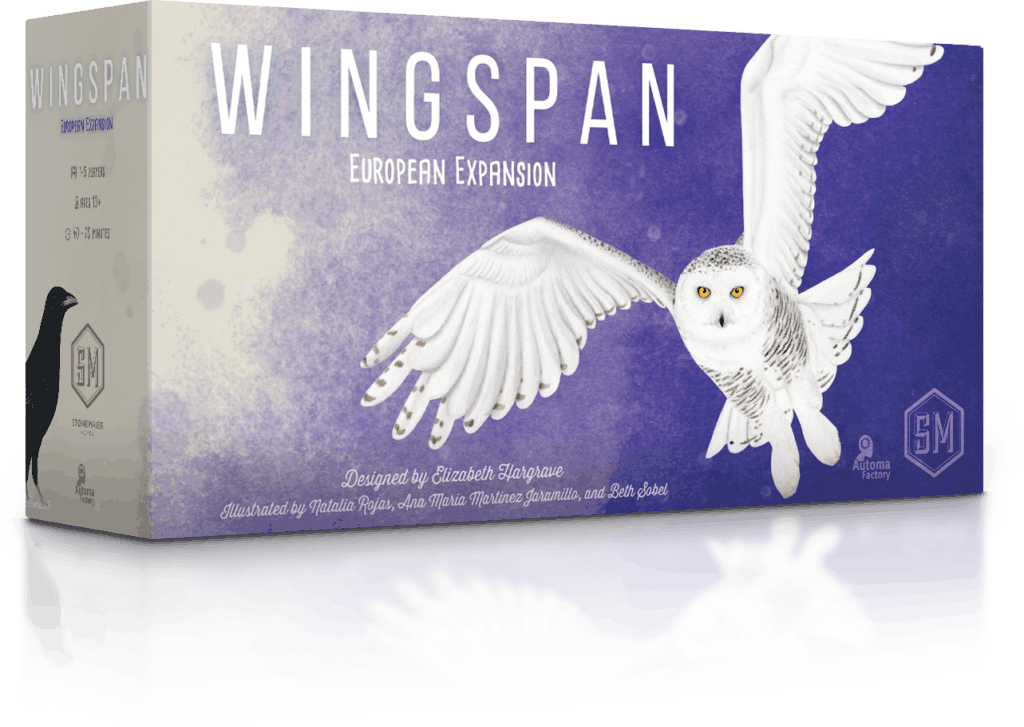 Over the next few days they plan to reveal the new mechanisms and components via on the stonemaier website and the Wingspan Facebook group so make sure you keep up with both of these to get all of the details however here is everything we know so far about this European Expansion.
When will it be available
Preorders on the Stonemaier webstore will be open to everyone on November 6, though our worldwide preorder inventory is limited to ensure that retailers can get a reasonable quantity from distributors. For that reason, unless you're a Stonemaier Champion, I would recommend preordering directly from your retailer of choice for the November 22 release date.
How much will it cost
The MSRP is $25, the SKU is STM901, and the retail release date is November 22.
Have people played it yet
All reviews and media will be listed here on the stonemaier website starting on October 8.
Will there be copies at Essen
Matagot will have a small number of English and French copies at Essen Spiel, and Feuerland will have the German version. They are not available for preorder. The expansion will be available in other languages from regional partners on November 22.
I want a sick picture of a owl on my wall where can I get it
Art Prints: You can purchase prints for the European Expansion birds directly from artists Natalia and Ana.
More details to come but this looks like a great addition to Wingspan and I can't wait to play it.