5 Games we think you really need to try this week
Are you really tried of playing the same old games every week here are 5 games to add to that wishlist and play this week
You should try playing the following 5 boardgames Root, Azul, Dinosaur Island, Rising Sun & Scythe this week
Root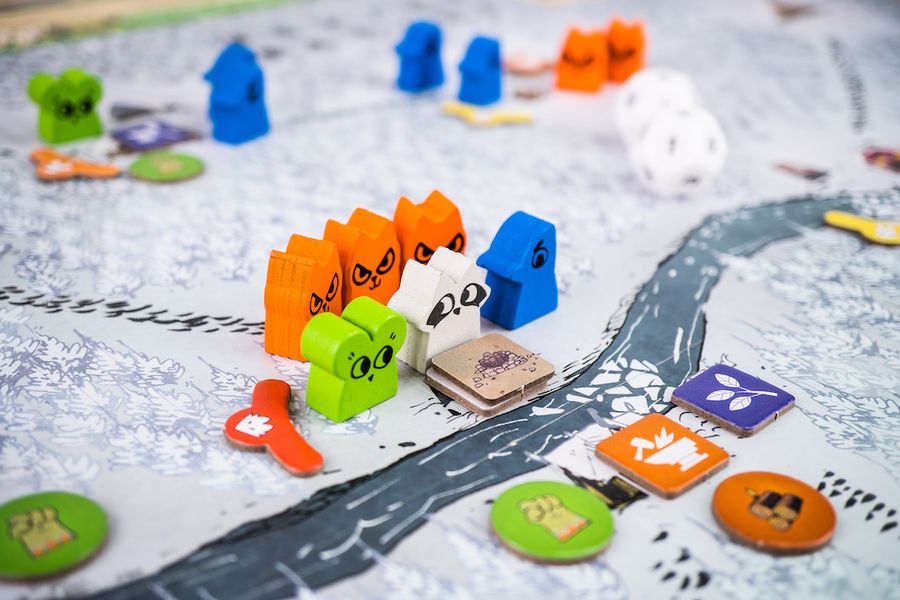 Here's what happens when you insert the political dynamics of Star Wars into Brain Jacque's Redwall series: You get Root, the best asymmetric strategy board game of the decade. 
In Root, you and up to three other friends will battle to conquer the woodland as one of four (furry or feathered) factions. Will you choose the overextended feline Empire, a massive force struggling to dominate through sheer might? Or an aging warrior caste, the avian old-guard aiming to retake lost territory in spite of the limitations of their rigid code? Perhaps you'll pick the simmering insurgency of downtrodden woodland critters: the rabbits, mice, and foxes sewing the bitter seeds of resentment and rebellion. Or will you go full Lando and become a wily rogue, raccoon agent and play all sides to your benefit?
Root has it all: soldiers, rebels, and rogues. Combat, resource management, and diplomacy. Players must balance the many and diverse needs of each unique and challenging faction while ensuring a steady accumulation of victory points, which are achieved through building structures, spreading influence, fulfilling quests, or establishing control of territories.
Azul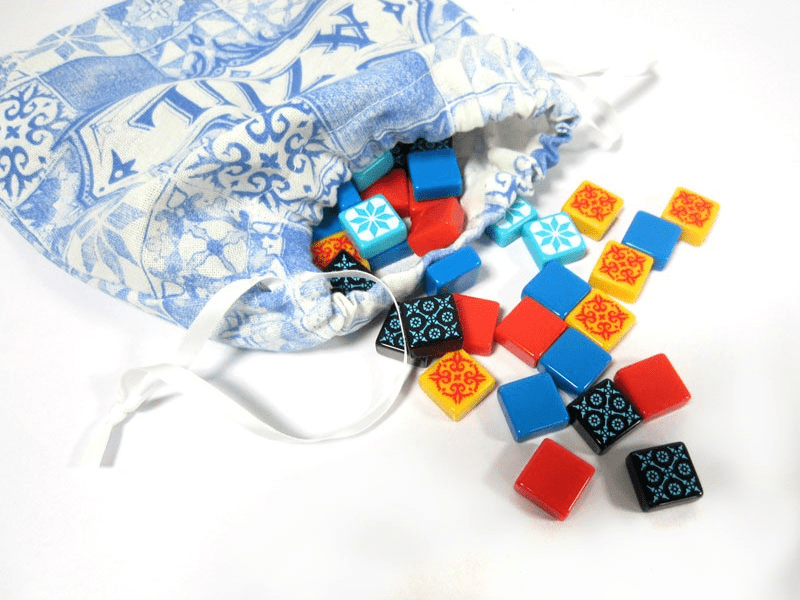 Who knew medieval Portuguese artisans were such a cutthroat bunch? Azul is a brilliant abstract game for two to five players. To play, you'll take lightning-quick turns drafting tiles from a central market. Your goal is to collect sets of identical tiles, which you'll use to fill in your personal boards for points at the end of each round. But this is no solitaire game. If you're playing right, you're often just as concerned about thwarting your opponent's plans are you are grabbing the tiles that will work best for you.
With simple—but not simplistic—rules you can explain in less than three minutes, Azul is a delight for all ages.  Because it moves so quickly, relies so much on strategy, and is so easy to explain to new players, breaking out Azul is always a hit.
Dinosaur Island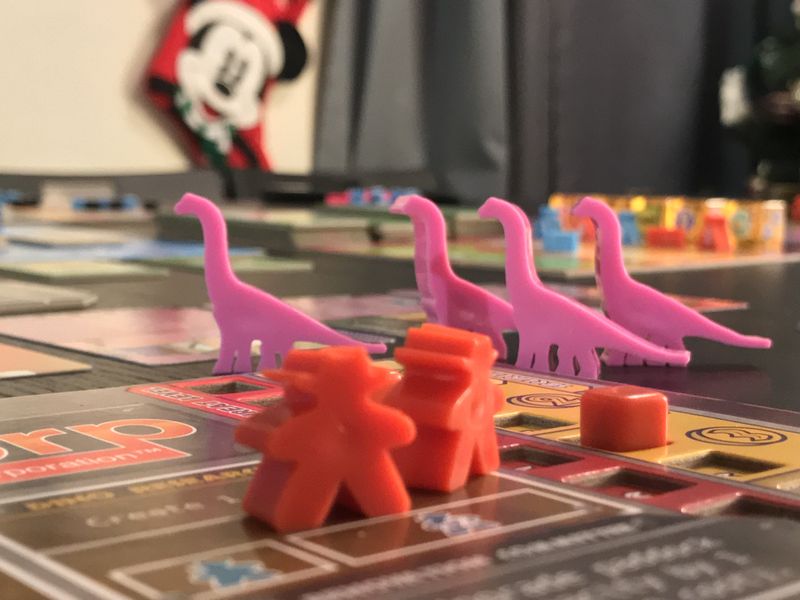 The publisher can't legally say it, so let me do it for them. This is basically Jurassic Park: The Game, in all its '80s glory.
In Dinosaur Island, you compete with up to three friends to build the most lucrative and exciting dino park. You'll take turns genetically reengineering dinosaurs, hiring research and marketing specialists, constructing park enclosures, shops, and restaurants, and mopping up the blood as your dinos inevitably run wild and maul visitors into a fine pulp.
Beyond the stunning '80s artwork, sturdy components, and amazing Mesozoic theme, Dinosaur Island shines in its balance and potential for replayability. There are routes to victory for numerous styles of dino parks, but the best part of Dinosaur Island is just how dismissively the game treats security failures and dinosaur breakouts. Much like in the movies, it seems that no amount of escaped raptors or decaying former customers will stop future investors and park attendees from lining up at the gate.
Rising Sun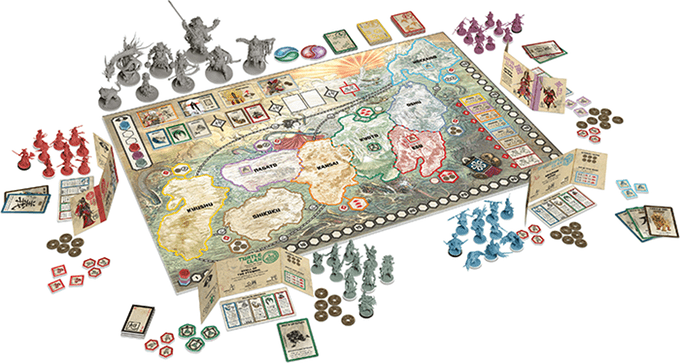 Rising Sun is an absolutely gorgeous game of intrigue, alliances, and combat, set in a mythicized feudal Japan. Most fun with the full five players, Rising Sun's antecedents are sure to be felt by veteran wargamers—there's a touch of Game of Thrones: The Board Game, a sprinkling of Diplomacy, and a whole lot of Shogun in the mix. Play in Rising Sun is divided into three rounds, all of which start with a tea ceremony and end with battles in randomly selected territories across the board.
So what makes it so good? Unlike many of its precursors, Rising Sun is extremely fluid. During each of the three rounds of play, you can mobilize your soldiers to basically any corner of the board if you need. This dynamic ensures that you can't ever solely rely on your physical or strategic might. Your enemies can gather anywhere. So you'll almost always need to lean on deal-making with your ally, or at the very least enemies in détente.
While battles in Rising Sun totally lack randomness, each one is preceded by a blind bidding phase. These bids feel exciting and intense each time. They can often dramatically throw the balance of power, or drain you of your reserves for future fights.
Scythe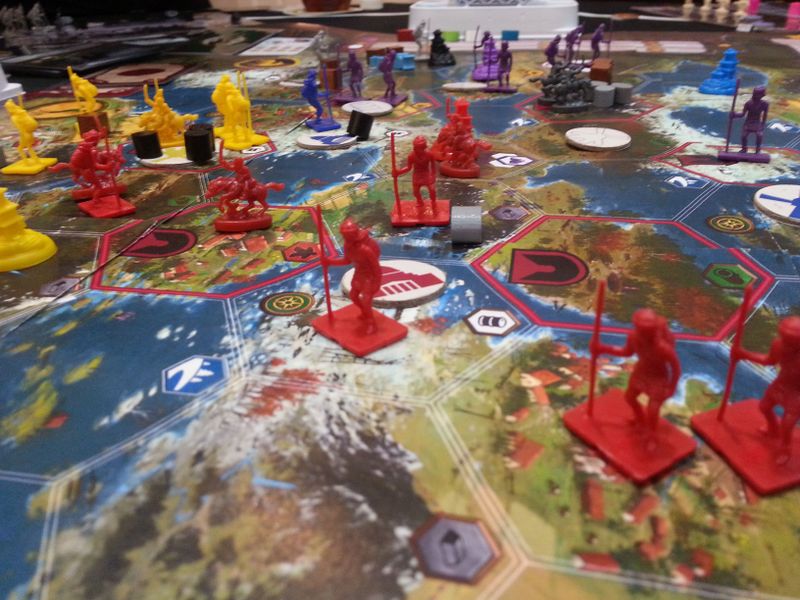 Scythe was the best game of 2016, and it many ways, still hasn't beaten. In this gorgeously illustrated steampunk re-imagining of 1920s Eastern Europe, five players complete for regional prestige, resources, and territorial control of a hexagonal game board.
Although battling your friends with coal-powered mechs is a significant part of the game, Scythe is by no means a combat-centric slog. The game actively penalizes direct warfare, which might sound frustrating but makes the game all the more strategic and balanced. You'll find yourself immersed in Scythe's strategy and aesthetics as you plan each turn's single action. For example: First you might complete a quest to steal food and money from local farmers, next you'll build a mine to connect territories across the board, and lastly, you'll sweep into a nearby Soviet territory to do battle and steal all their iron.