Target Increase their Board Game library with Parks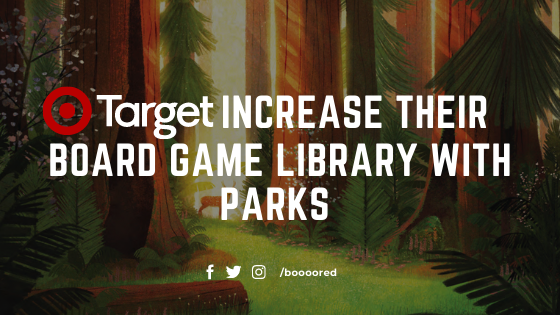 Target Now Stocks PARKS
In an exciting announcement you can now Buy PARKS at your local Target this is yet another game to make the jump from an indy title to mainstream popularity being available in your local target store.
This game is yet another indicator of the change for the tabletop games industry with more games making the jump from the hobby novelty market to these mainstream retail markets.
From Kickstarter to Retail
Parks is a Kickstarter game that follows the Steps of games like Exploding Kittens and Unstable Unicorns making the jump from the Kickstarter space to the mainstream retail environment and we wish it all the best.
This is a great game and you can learn more about it below.
What is PARKS
PARKS is a celebration of our National Parks featuring illustrious art from the Fifty-Nine Parks Print Series.
Players will take on the role of two hikers as they trek across different trails during four seasons of the year. Each trail represents one season of the year, and with each season's passing, the trails will change and grow steadily longer. Each turn, players will send one of their hikers down the Trail.
While on the Trail, hikers will land on a site—such as seeing Mountain—and takes its action, in this case gaining a Mountain token. When a hiker is on a site, other hikers cannot visit it unless they spend their campfire to share the site.
Canteens and Gear can also be used to improve your access to resources through the game.
When a hiker reaches the end of the trail they can spend tokens they've received from the Trail to visit Parks to earn points. Your goal is to have the most points at the end of the year.