Free Print & Play Games – Dino World
Roll and Write Games have had a resurgence in popularity lately with games like Rail Road Ink bringing them into the spotlight.
The Featured Game for this post is a roll & write that will be sure to impress.
Welcome to Dino World the GenCant Roll and Write contest winner is now available to print and play and this Epic Dino Adventure will not disappoint.
We loved Playing this game and we are sure you will love it too if you gave it a shot let us know in the comments below.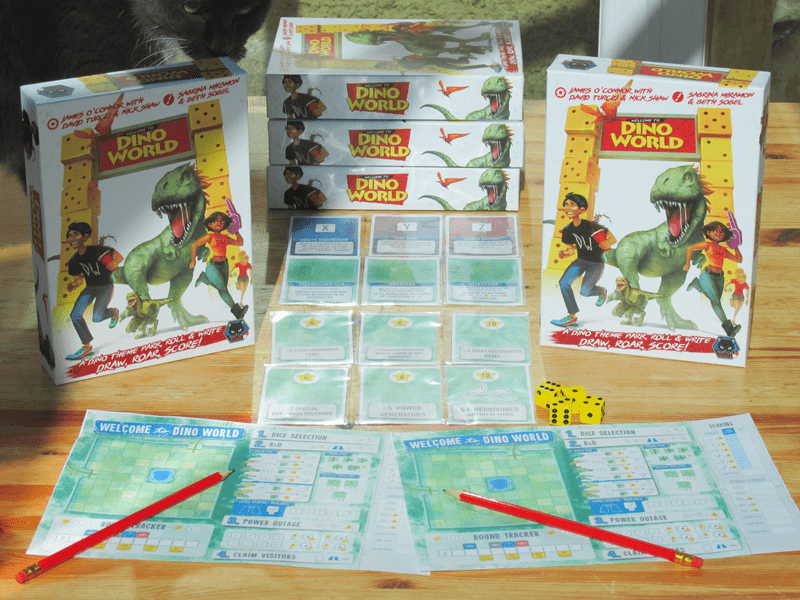 Description from the designer:
Build and manage your own dinosaur park in this strategic roll and write game for 1 or more players. Roll dice, draw pens and try not to let any dinosaurs escape!
Each turn players share an expanding dice pool to work through three phases: add dinosaurs and buildings to the park, draw paths connecting attractions to the entrance, and control dinosaurs attempting to escape.
The game ends whenever a player runs out of space in their park or has had too many dinosaurs escape.
The player with the most fame from dinosaurs/attractions and the fewest penalties from breakouts is the winner!
Where to get it!