DIY Marvel Style With these Custom Posters for Animal Crossing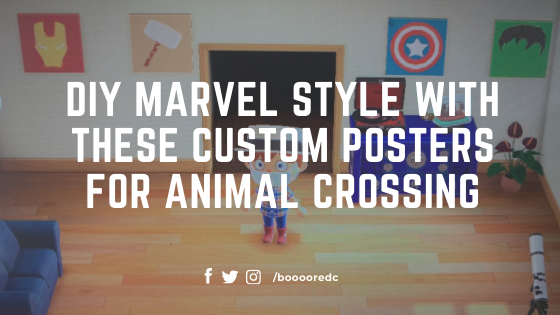 Animal Crossing: New Horizons has become the isolation game that we didn't know we needed but are so glad that we have.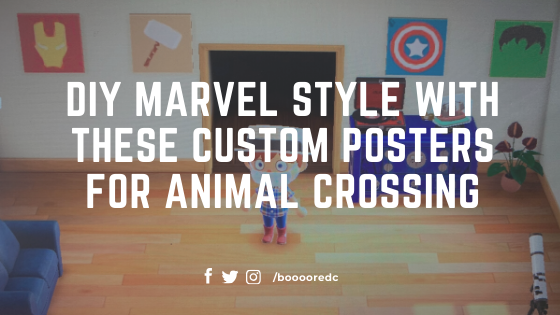 However, one feature of this cute game that is really taking players by storm has been the ability to make and share your own custom designs or import your designs from Animal Crossing: New Leaf via the NookLink app.
This feature has given the Animal Crossing community another chance to show off its limitless creativity and ability to make endless pop culture references.
These include making some awesome MARVEL Themed Animal Crossing artwork for your home check out the guide below to get started.
If you have any other designs you love please leave them in the comments below we would love to see them.
How do I download these MARVEL Custom Designs in Animal Crossing: New Horizons?
There are two different types of codes that allow you to put designs into your animal crossing game QR Code's and Written Codes these designs are all QR codes however we will look at how you can get both designs up and running on your animal crossing game.
Using QR codes and NookLink on your smartphone
In order to download the designs with a QR code above, you'll need to use the Nintendo Switch Online app on a smartphone.
here are the basics:
You'll need to have purchased (using bells) the Pro Designs upgrade for the Custom Designs app on your NookPhone. (in Animal Crossing, not IRL)
You'll need to scan the separate QR codes for the Pro Designs if you want them all (one code per design)
Once the design is registered in NookLink, open up your in-game NookPhone and open the Custom Designs 'app'. Press '+' to download the design and that's it. Custom Designs that you didn't create cannot be edited.
You can only upload one design at a time so its a bit time consuming but is worth it.
What do I do if I find a design with a written code?
If the design has a written code rather than a QR code, you'll have to wait until you have the permanent Able Sisters' shop on your island. This can be done by spending more than 5000 Bells in there pop up store.
Once they have moved in, use the Custom Design kiosk at the back of the shop to search for the design via the design code or the creator code.
Unfortunately, this is only available for Nintendo Switch Online subscribers. But you probably have that by now as you will also need Nintendo online to visit your friend's islands.
MARVEL Themed ARTWORK
We have not been able to locate the source of these designs so if it's you leave a comment below so we can give some credit!
THOR's HAMMER Artwork
Now you can have a mythical weapon with Mjolnir hanging on your kitchen wall this weapon of choice for Thor is a perfect addition to your animal crossing home and a must-have for any thor fans.
HULK THEMED Artwork
You can now take your Hulk fandom to the next level with this Hulk themed artwork showing off your favourite green avenger.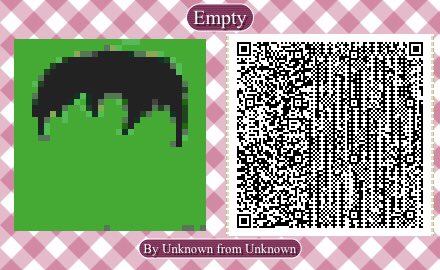 IRON MAN HELMET Artwork
Everybody wants to be Iron Man! Right well, at least now you can have this founding avenger featured in your animal crossing home.
Captain America SHIELD ARTWORK
Give Cap a place in your home with this iconic shield hanging on the wall in your animal crossing kitchen.
Captain MARVEL ARTWORK
Tag @brielarson on Twitter and show off your Captain Marvel Swag with this themed design.
HAWKEYE ARTWORK
Embrace your inner hawkeye with this arrow themed artwork.
BLACK WIDOW ARTWORK
Can watch Black Widow yet that's ok feature her on your wall this is great artwork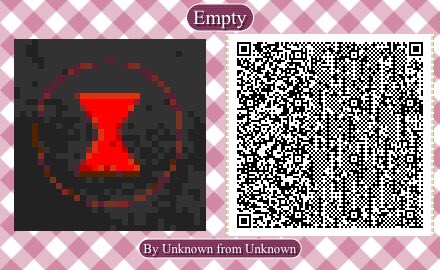 BLACK PANTHER ARTWORK
Wakanda forever!!! Embrace Wakanda with this black panther artwork…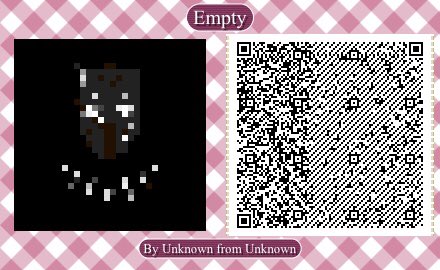 How I make my own designs?
You can get started making your own designs by uploading images to certain sites like the Animal Crossing Pattern Tool using these tools you can import photographs and other images into the game.
These sites generate custom QR codes which you can just like you would when importing designs from previous games using NookLink.