Funforge announces sequel to Tokaido – Namiji
we love Tokaido it is one of the most artistically beautiful games that has come out in the last few years and made you feel like you where on a Japanese Holiday.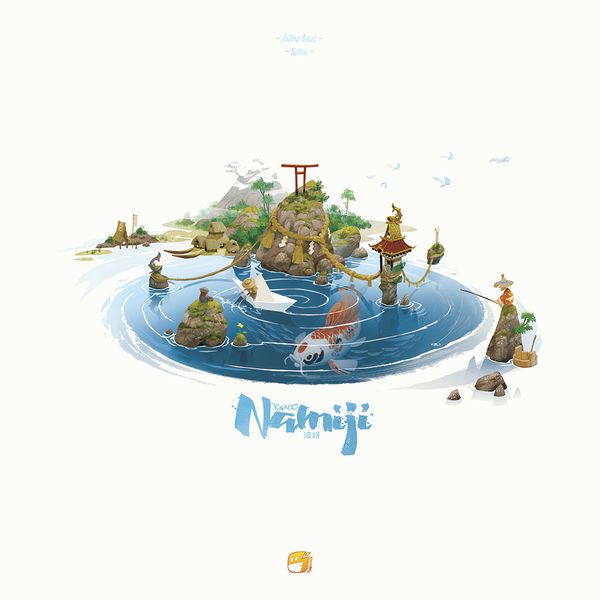 Now Funforge has announced Antione Bauza's sequel to this masterpiece, Namiji. Like Tokaido, Namiji has players taking a Japanese holiday, beautifully illustrated again by Xavier Gueniffey Durin, around the board, but this time players are taking a boat through islands, fishing and admiring the sights along the way.
Namiji uses the same movement mechanic as its predecessor, wherein the player in last moves as far as they like to an action space. Whale panorama cards replace the paintings from the original, but the rest of the spaces are unique. Shrimping spaces use a push your luck bag draw to gain points. Fishing locations have players flip fish tokens, one for themselves, then one for public draw, looking to build rows or columns of identically shaped or colored fish.
A special fishing spot will allow drawing a double tile with two identical fish. Rock spaces give endgame scoring cards, and whirlpools allow players to remove their negative point origami boats, sacrificing them to the gods. Resting dock spaces exist, like in tokaido, but players can take any of the spaces instead of just the first. In addition, cards earned at the dock give a bonus to specific actions taken later.
Namiji will be released Later on in the year, and for more information about the game check out the press release for Namiji.