Wingspan is a competitive, medium-weight, card-driven, engine-building board game from Stonemaier Games which was released in 2019.
Players: 2 – 5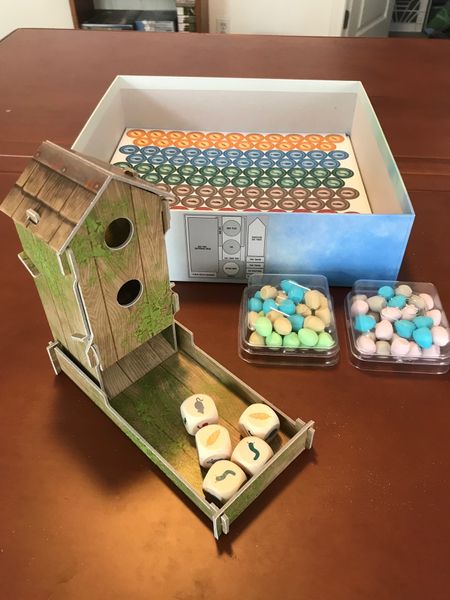 Playtime: 45 –70 Min
Ages: 10 +
Few games look more appealing when spread out on your table than Wingspan. It features a "bird feeder" dice tower, dozens of pastel-coloured egg miniatures and 170 cards, each with vibrant artwork and deeply researched information on birds. But there is far more to this game than impressive plumage.

Each player has his or her own board, representing a habitat divided into woodland, grassland and wetland, on to which they must play bird cards, each with a different point value. These birds can also earn extra points through laying eggs, storing food and activating their powers (for example, a bird of prey can allow you to draw a card from the deck and, if its wingspan is under a certain size, keep it for a bonus point at the game's end).

It's elegant, easy to learn and a joy to play; it deserves to be a hit.
Wingspan is a fantastic strategy game that brings birdwatching to life in the board game format. This game is a great addition to the current catalogue of stonemaier games and a must for any bird loves collection
Rating: 9/10
Pros:
Fantastic game that will be loved by birdwatchers and gamers alike
Cons:
Like most games out of stonemier can be a bit expensive but worth it