Dungeon Mayhem: Monster Madness Standalone Expansion Announced
Wizards of the coast have announced a Dungeon Mayhem expansion called Monster Madness this Standalone Expansion will be released February 14th 2020.
This expansion allows for 6 players to join in on the fun out of the box taking the game to another level as you now play as one of six different monsters in the game. With the base version of the game only giving you four different classes now even more of your friends can get in on the mayhem.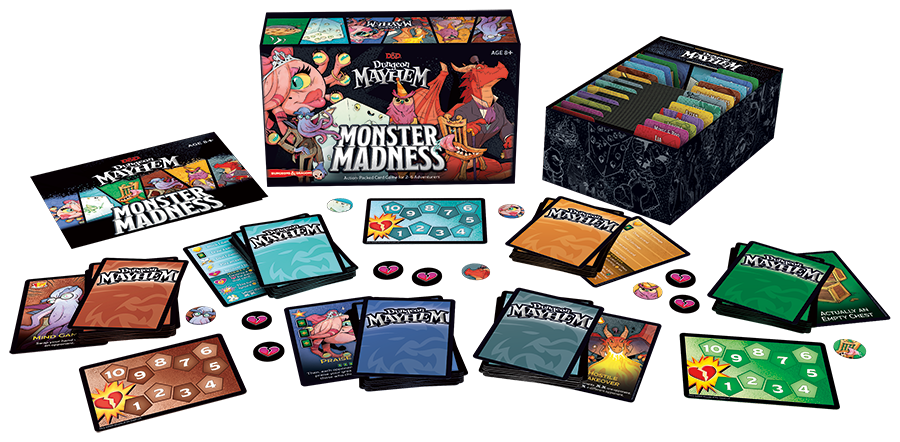 No longer will the third and fourth children born children in the family be excluded from the fun or that 5th wheel friend you have can now join the excitement they can even bring a date.
This is the third iteration of Dungeon Mayhem, Wizards the easy-to-learn, family-friendly, D&D card game that pits the wits and brawn of a party of adventurers against each other in an epic adventure.
In Dungeon Mayhem: Monster Madness, you play as one of six epic D&D monsters, each with their own way to charm, crush, disintegrate, and devour their foes. Players will be able to pit these cunning creatures against any other Dungeon Mayhem deck and store all your cards in this monster-sized box that has room to store all previous versions of the game freeing up valuable shelf space.
Then select your favourite and prepare for mayhem. Plus, you can also enjoy bringing more adventurers into the fold with the addition of rules to include up to 6 players and combine it with the core version of the game or the Battle for Baldur's Gate expansion.
New Monsters
The six monsters you get to choose from are Delilah Deathray (Beholder) Hoots McGoots (Owlbear) Mimi LeChaise (Mimic) Lord Cinderpuff (Red Dragon) Blorp (Gelatinous Cube) and Dr. Tentaculous (Mind Flayer).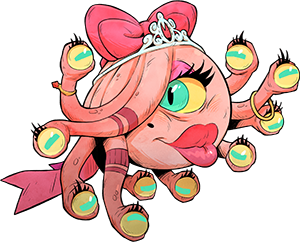 DELILAH DEATHRAY
Beholder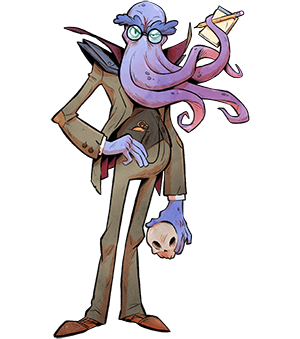 DR. TENTACULOUS
Mind Flayer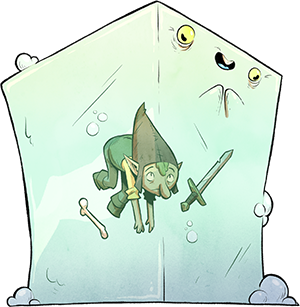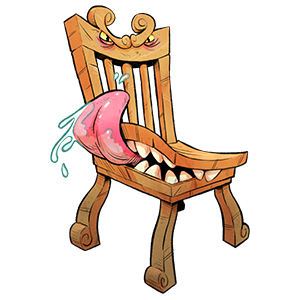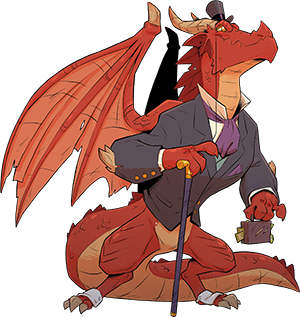 LORD CINDERPUFF
Red Dragon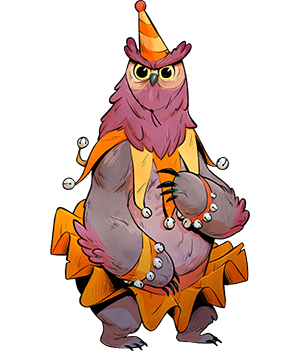 Dungeons Mayhem: Monster Madness will be in stores everywhere, starting on February 14, 2020, and retail for $24.99. For more information and other games, go to their website.