Coraline gets its own Board Game
Coraline has already gotten the full treatment its adaption from the best selling book by Neil Gaiman and if that name sounds familiar to you he has also written heaps of great comic series for both marvel and DC.
This somewhat scary children's story now has a board game coming in November this year Coraline: Beware the Other Mother due to the nature of its cooperative play looks to be a great game for the family to play and we are not expecting pandemic level strategy it looks good.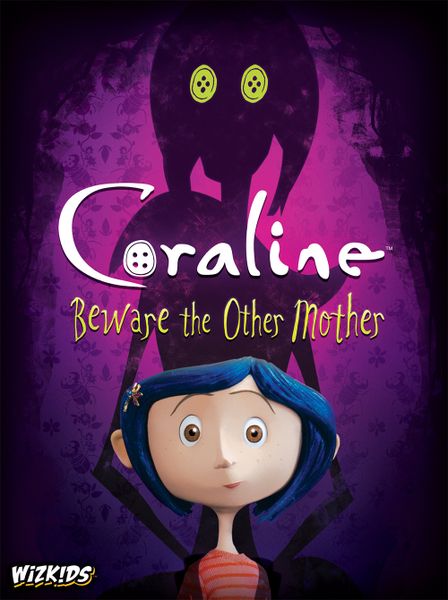 The description from the publisher
Coraline: Beware the Other Mother is a co-operative card game for 1-4 players, based on the beloved stop-motion animated film from director Henry Selick, best-selling author Neil Gaiman, and acclaimed animation studio LAIKA. It tells the haunting tale of a young girl's journey to an alternate version of her life, and her heroic return to reality. Now, you can bring this iconic story to your tabletop!
Players assume the roles of the Ghost Children who were captured by the Beldam (the Other Mother). Now they are trying to free Coraline and her parents from the Beldam's evil clutches. They will confront Mr Bobinsky and his jumping mouse circus, fend off the Other Father on his mantis tractor, wrestle the pearl ring from Miss Spink and Miss Forcible, and steal the Skeleton Key and Snow Globe to ultimately set Coraline free.
The players all win or lose the game together as a team! But be careful! The Beldam will thwart your plans at every turn. And be quick! When the button shadow eclipses the moon, the Beldam has won the game and Coraline is trapped in the Other World forever!
What's Included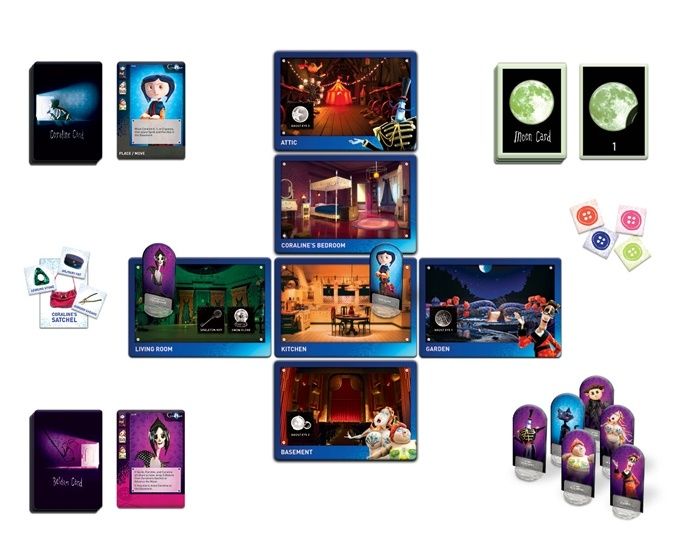 The game itself has a big Clue look to it making it look very familiar for you and your kids, The elements are quite basic hopefully allowing for a reasonably priced board game that will appeal to the mass market.
With its Cooperative nature, it will be interesting to see how this one goes