Charterstone Beta Opens Today
In an announcement on there Facebook page the team from Acram digital have officially opened up expression of interested for the latest digital release of the tabletop legacy game charterstone.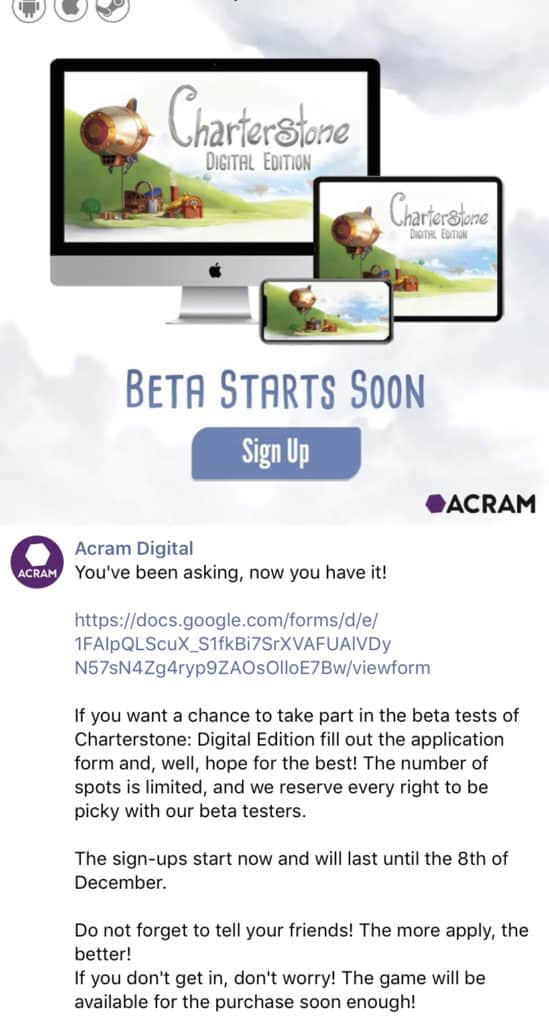 This beta release will be open until the 8th of December's giving fans plenty of time to sign up and test out this new game.
Fans can register here https://docs.google.com/forms/d/e/1FAIpQLScuX_S1fkBi7SrXVAFUAlVDyN57sN4Zg4ryp9ZAOsOlloE7Bw/viewform?fbclid=IwAR0lF8XbO6cQ-lNfCEhRikTObprrm15Wz2Z3uxQF3teoCSWeCe3CAPHjVhI
And make sure you check out the Facebook page for more details to come.