This year's board game release scheduled is not over yet with Hanabi: Grands Feux joining the ranks this month with a late release.
If you haven't played or don't yet own Antoine Bauza's cooperate card game Hanabi the game is played over multiple rounds as players try to create a stunning fireworks display for the emperor.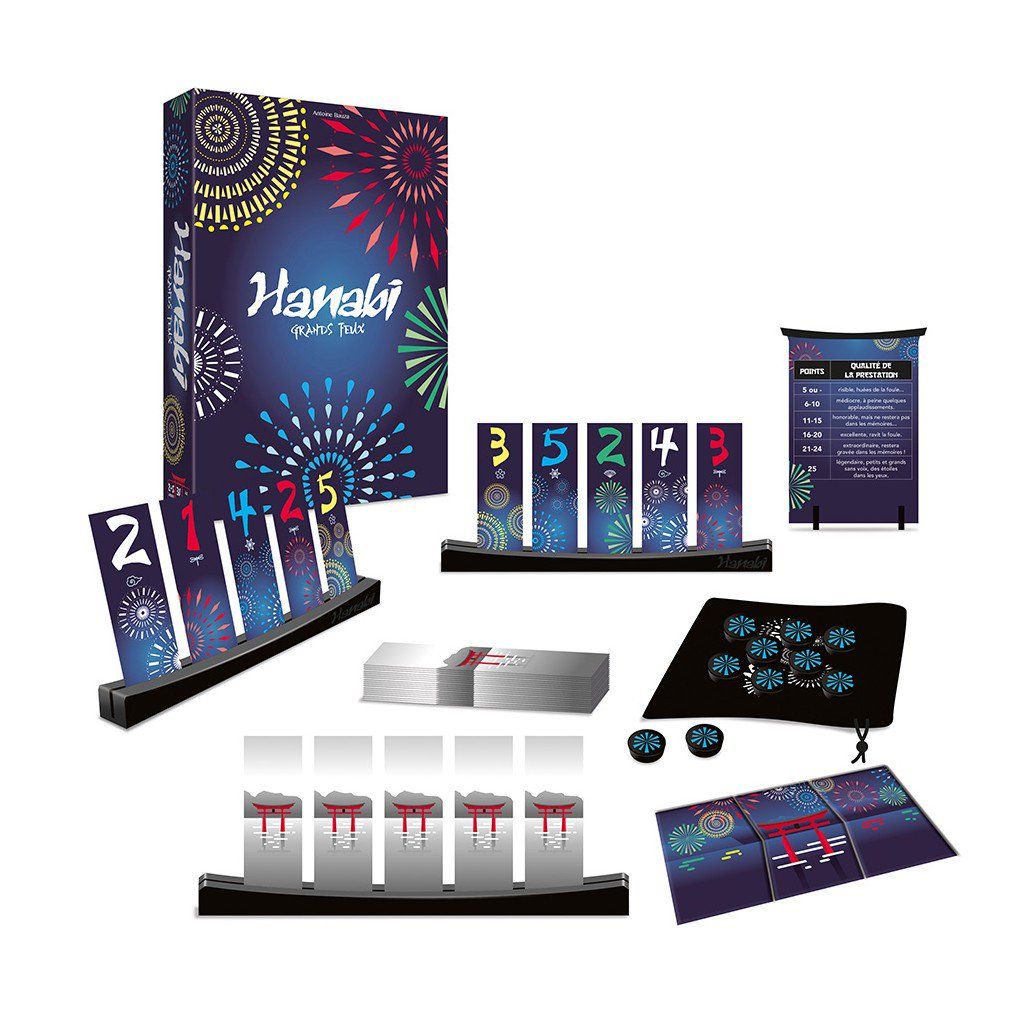 This game has the perfect theme for your end of year celebrations as comes at a perfect time to add to your New Year's Eve.
French publisher Cocktail Games is responsible for releasing the new version of the game in December 2019 and it's titled Hanabi: Grands Feux. The new release contains the game itself, card stands, and three expansions: "Avalanche of Colors" (ten multicolored cards), "Black Powder" (ten black cards), and five flamboyants (which come on six bonus tiles).
The game comes with three extra expansions
• Avalanche of colors (10 multicolored cards)
• Black powder (10 black cards)
• 5 flamboyants (6 bonus tiles and a player sheet)
About the base game
Hanabi—named for the Japanese word for "fireworks"—is a cooperative game in which players try to create the perfect fireworks show by placing the cards on the table in the right order. (In Japanese, hanabi is written as 花火; these are the ideograms flower and fire, respectively.)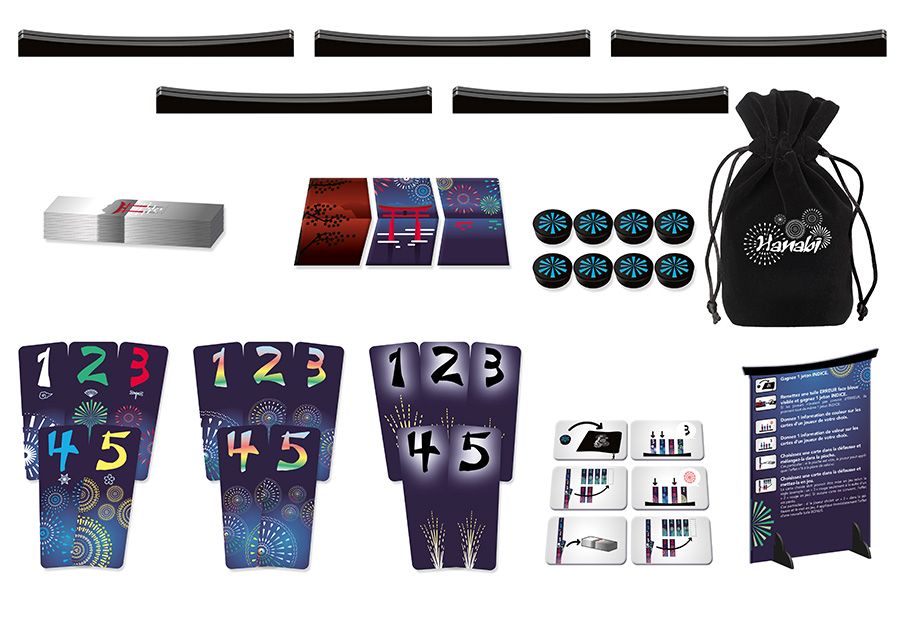 The card deck consists of five different colors of cards, numbered 1–5 in each color. For each color, the players try to place a row in the correct order from 1–5. Sounds easy, right?
Well, not quite, as in this game you hold your cards so that they're visible only to other players. To assist other players in playing a card, you must give them hints regarding the numbers or the colors of their cards.
Players must act as a team to avoid errors and to finish the fireworks display before they run out of cards.
An extra suit of cards, rainbow colored, is also provided for advanced or variant play.
These extra redesigned cards add a twist to the existing game and make it easier to play from its previous version giving it a new feel.
the game feels the same but with a more refined design that fans will appreciate. This is a perfect upgrade for those looking to take there existing game to another level or a perfect option for those new to hanabi.