The Unique Themes of Elizabeth Hargrave Strike Again
The Unique Themes of Board Game Designer Elizabeth Hargrave (Wingspan) Strike Again with her latest board game creation featuring butterflies as the major theme.
It turns out if you are going to make a game about birds the obvious followup is a game featuring another flying creature, with U.S. publisher Alderac Entertainment Group announcing a Q3 2020 release date for Mariposas, a 2-5 player design that plays in 45-75 minutes all centred around butterflies.
Alderac has released a short description of the game giving us more details
Every spring, millions of monarch butterflies leave Mexico to spread out across eastern North America. Every fall, millions fly back to Mexico. However, no single butterfly ever makes the round trip.
Mariposas is a game of movement and set collection that lets players be part of this amazing journey.
Mariposas is played in three seasons. In general, your butterflies try to head north in spring, spread out in summer, and return south in fall. The end of each season brings a scoring round, and at the end of fall, the player with the most successful family of butterflies — i.e., the most victory points — wins the game.
—description from the publisher
I am a huge fan of Wingspan and fell in love with the mechanics of the game and the gameplay overall so can't wait for Elizabeth to make me as excited about butterflies as I now am about birds.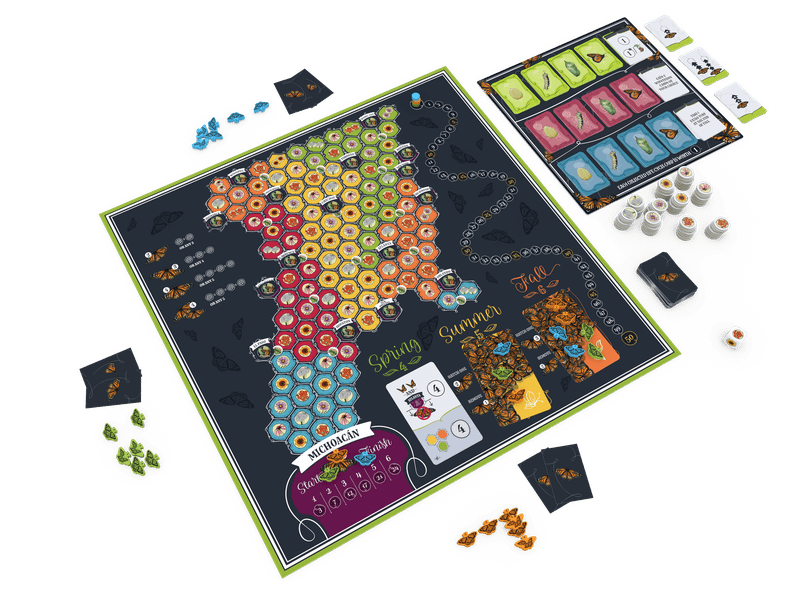 However, I do have one request… Please, the next flying creature you choose make it a Dragon.