Beez the Board Game buzzing to your table soon
Have you been looking for a game that takes sweet to the next level? DO YOU NEED MORE BUZZZZ IN YOUR GAMING?
Well the team from next move games have announced there latest board game title Beez a 2-4 player modular board pattern building game. Next Move have let us know a bit about this new game with an announcement from the publisher letting us know a little more.
From Next Move Games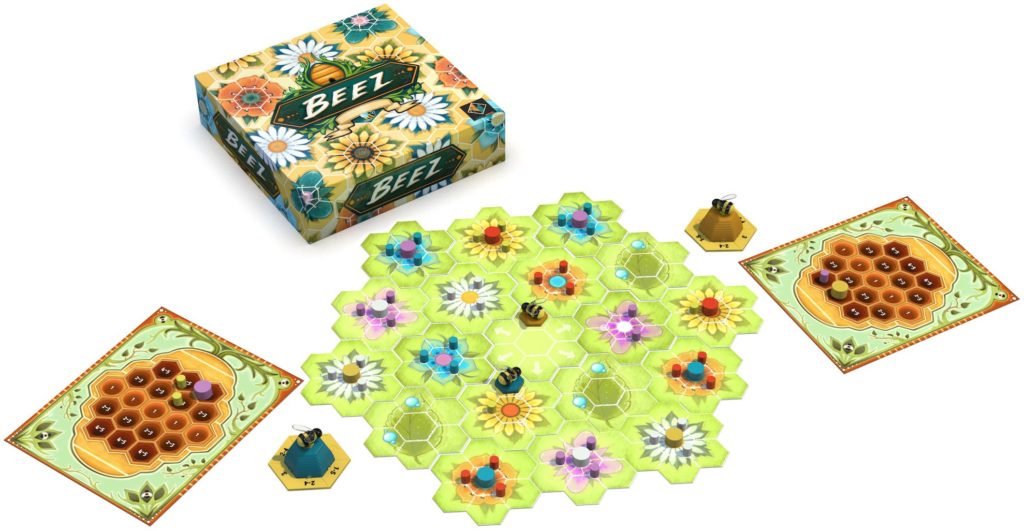 In Beez, players compete to optimize their flight plans to secure nectar for their hive. Be careful of the other bees as you will compete with them over a set of public and private scoring goals. The challenge in planning and storing the nectar will make your brain buzz!
This is a theme that had me instantly thinking about a joke I could make about the bird and the bees using wingpan… but that aside.
I am very keen to try this game out Next Move are on a bit of a streak with there original releases so we are sure this will not disappoint.
Beez is scheduled to debut at Origins Game Fair 2020