5 Board Games to Play with your Kids
Keeping kids entertained is sometimes hard, Here is a list of 5 games that are guaranteed to keep your children occupied and wanting to put that controller down for some old fashion analog gaming.
Leave your Comments in the comments section bellow we would love to hear what games you and your family are playing.
1. King Of Tokyo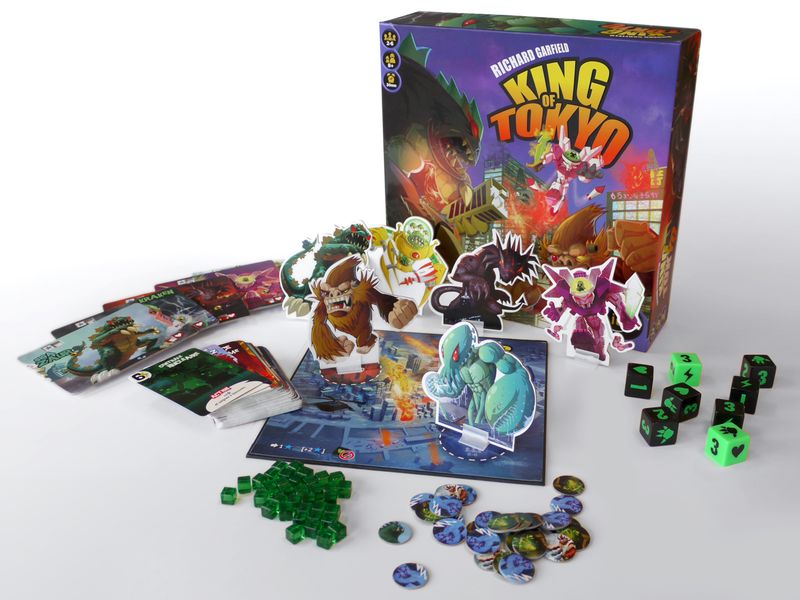 King of Tokyo, you play mutant monsters, gigantic robots, and strange aliens—all of whom are destroying Tokyo and whacking each other in order to become the one and only King of Tokyo.
At the start of each turn, you roll six dice, which show the following six symbols: 1, 2, or 3 Victory Points, Energy, Heal, and Attack. Over three successive throws, choose whether to keep or discard each die in order to win victory points, gain energy, restore health, or attack other players into understanding that Tokyo is YOUR territory.
The fiercest player will occupy Tokyo, and earn extra victory points, but that player can't heal and must face all the other monsters alone!
Top this off with special cards purchased with energy that have a permanent or temporary effect, such as the growing of a second head which grants you an additional die, body armour, nova death ray, and more…. and it's one of the most explosive games of the year!
In order to win the game, one must either destroy Tokyo by accumulating 20 victory points, or be the only surviving monster once the fighting has ended.
2. Roll For It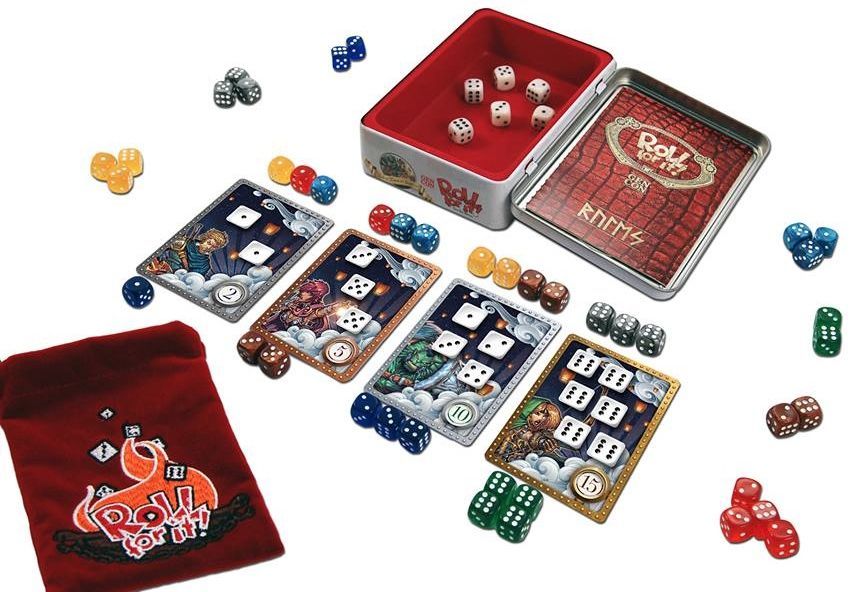 Roll For It! is a casual, family-friendly dice and card game. Each player starts the game with six dice of a single colour, and three target cards are laid face-up on the table. Players take turns doing the following: On a turn, a player rolls all of her dice not already on cards, then places any dice that match the targets on the corresponding cards. (Alternatively, before taking her turn, a player can first choose to reclaim all of her dice from all cards.)
If the player now for-fills the target with her dice – e.g., a pair of 3s, a quartet of 6s, or a specific combination of numbers – she claims the card, takes back her dice (and returns any other dice on the card to their owner), then places a new card on the table. Each card is worth a certain number of points. The first player to earn forty or more points wins!
3. Tsuro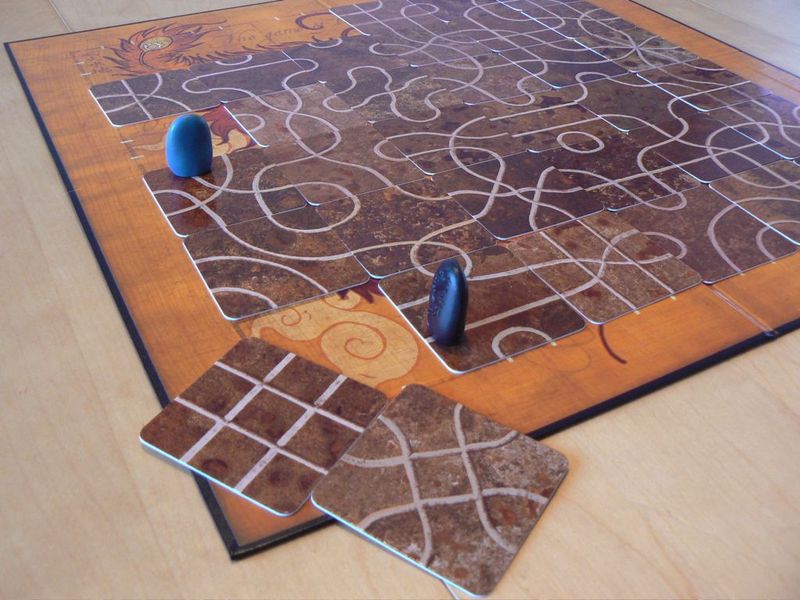 Tsuro is a simplistic family friendly puzzle game that us simple to teach and learn.The game consists of tiles with twisting lines on them, a 6×6 grid on which to lay these tiles and a token for each player. Each player has a hand of tiles. On your turn you do two things: place a tile from your hand onto the board next to your token and move your token as far as it can go along the line it is currently on, until it is stopped by an empty space with no tile in (yet), the edge of the board or colliding with another player's token. If your token reaches the edge of the board or collides with another player's token, you are out of the game. The aim of the game is to be the last player left with a token on the board. Strategy therefore consists of trying to drive your opponents either into each other or off the board whilst extending your own route in directions that will make it difficult for your opponents to do the same.
4. Quartz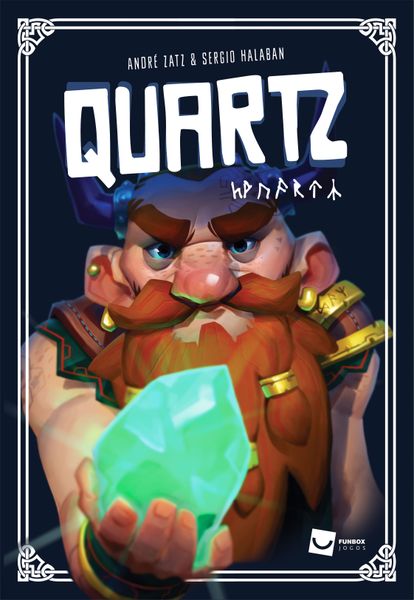 Dwarves are among the bravest, determined and hard workers creatures you can find. Especially when they are searching for crystals in a new mine.
In Quartz, you belong to a group of dwarves who has just discovered a new mine on their land. Excited by the discovery, you decided to make a bet. Everyone will explore the mine for five days. At the end of each day you will sell in the city, the crystals you extracted during this day. At the end of the fifth day, the dwarf who earned the most money will become the only owner of the mine.
Following along the same lines as its predecessor, Ouro de Tolo, Quartz is fast and tense game of push-your-luck and risk management in which the players, acting as dwarven miners, try to secure the best crystals for themselves while keeping their "colleagues" at bay. Each turn a player has three choices:
Extract a crystal, i.e., pull a crystal from the bag.
Play a card that brings him advantages or causes problems for opponents.
Leave the mine for that workday and cash in sets of crystals collected that day.
Some of the main differences to the previous game are that now theres is only five rounds, you have more strategic actions and every card is worth victory points at the end of the game, it's possible to save up crystals from one round to the other, whenever two unstable crystal explodes you get experience tokens that will save you later, and a set collection that can double or sum more cash each round.
What do you say? Will you accept this challenge?
5. Codenames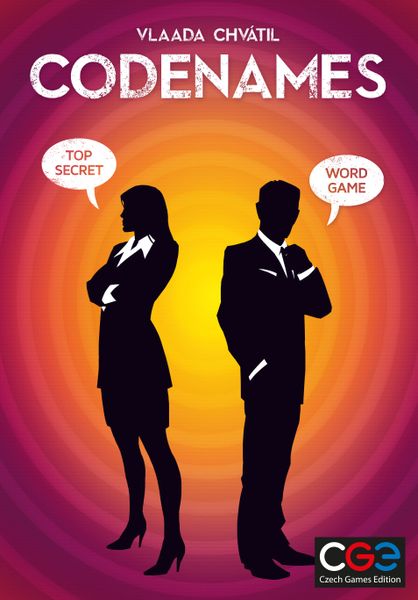 Two rival spymasters know the secret identities of 25 agents. Their teammates know the agents only by their CODENAMES.
In Codenames, two teams compete to see who can make contact with all of their agents first. Spymasters give one-word clues that can point to multiple words on the board. Their teammates try to guess words of the right color while avoiding those that belong to the opposing team. And everyone wants to avoid the assassin.
Codenames: Win or lose, it's fun to figure out the clues.