Top Board Games Released in 2019
This article contains affiliate links for your convenience however these links do not affect the views in this article just an easy way for me to pay for hosting and other living expenses if you choose to use them
So I just read a few of the popular best 50 board game of 2019 Articles around the internet at the moment and to be honest a lot of these games where not released in 2019 when games like Santorini and dinosaur Island start making the cut you start to ask yourself what am I reading.
This had me thinking about what games were released in 2019 and what really stood out.
So here it is in my opinion, these are the top 15 board games released in 2019 in no order, these games are all great and like children all unique and different in their own way each offering something for the player.
ok, truth time I really had trouble choosing an order, but at least I wrote a list that's a start right?
Top Board Game of 2019
Wingspan
Tiny Towns
Marvel Champions: The Card Game
On Mars
Parks
Point Salad
Sushi Roll
Tricky Tides
Res Arcana 
Tapestry
On Tour
Paladins of the Western Kingdom
Silver and Gold
Horrified
Snowdonia Deluxe
Wingspan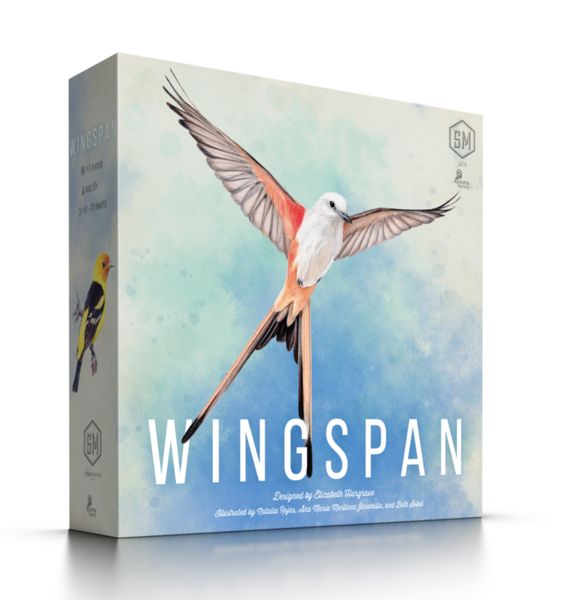 Click Here to Buy Wingspan on Amazon – Affiliate Link
Australian Customers Get it on Mightyape Here
The board game that united a group of birders and a group of board games and helped them to become friends in this strange strange world we live in.
The mechanics of this game are what make it such a fantastic game but combined with the theme has to lead to an explosive success that was really unexpected.
Description from the publisher
Wingspan is a competitive, medium-weight, card-driven, engine-building board game from Stonemaier Games.
You are bird enthusiasts—researchers, bird watchers, ornithologists, and collectors—seeking to discover and attract the best birds to your network of wildlife preserves. Each bird extends a chain of powerful combinations in one of your habitats (actions). These habitats focus on several key aspects of growth:
Gain food tokens via custom dice in a birdfeeder dice tower
Lay eggs using egg miniatures in a variety of colours
Draw from hundreds of unique bird cards and play them
The winner is the player with the most points after 4 rounds.
If you enjoy Terraforming Mars and Gizmos, we think this game will take flight at your table.
Recommended For:
Bird Lovers or Gamers that love mechanics over themes, the theme is great but if you don't like / or interested in birds it can be a bit off-putting that being said this game really is for everybody.
Tiny Towns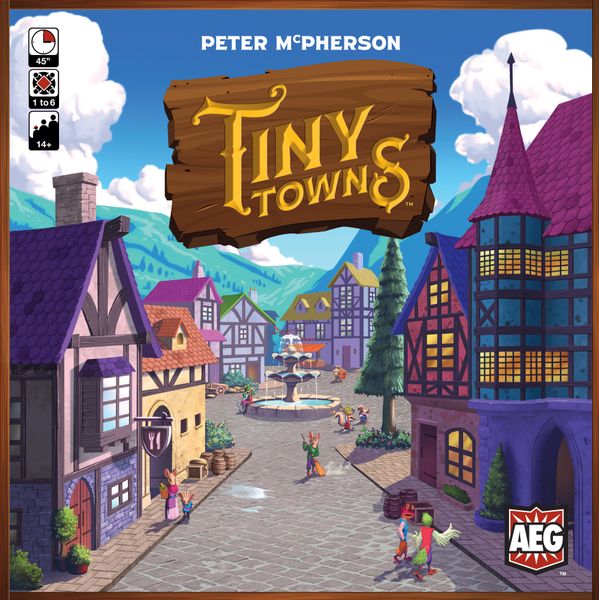 Click Here to Buy Tiny Towns on Amazon – Affiliate Link
Australian Customers Get it at Mightyape Here
This surprising game about what is really collecting tiny wooden cubes and putting them on a grid will have your entire family or board game group hooked its the perfect addition for those looking for a medium weight game with a huge amount of replayability.
If you where only able to teach a new board game each year this would be the 2019 choice.
Description from the publisher
You are the mayor of a tiny town in the forest in which the smaller creatures of the woods have created a civilization hidden away from predators. This new land is small and the resources are scarce, so you take what you can get and never say no to building materials. Cleverly plan and construct a thriving town, and don't let it fill up with wasted resources! Whoever builds the most prosperous tiny town wins!
In Tiny Towns, your town is represented by a 4×4 grid on which you will place resource cubes in specific layouts to construct buildings. Each building scores victory points (VPs) in a unique way. When no player can place any more resources or construct any buildings, the game ends, and any squares without a building are worth -1 VP. The player with the most VP wins!
Recommended For:
All Ages… well 14+ it's great for everybody and you will have no issues getting anybody on board to play this game.
Marvel Champions: The Card Game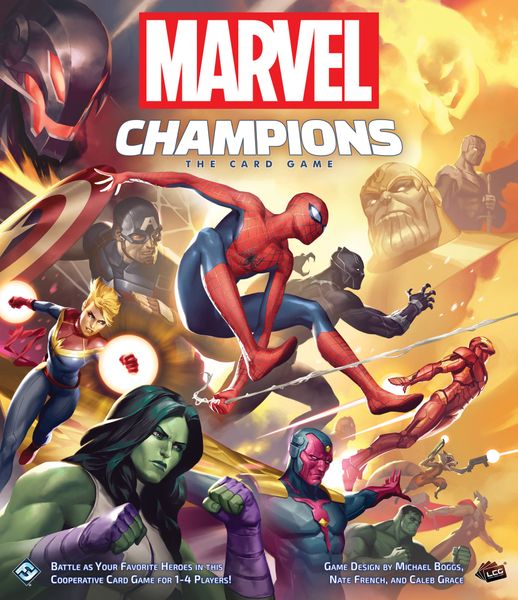 Click Here to on Amazon – Affiliate Link
Australian Customers Get it on Mightyape Here
Description from the publisher
"With great power, there must also come great responsibility."
–Stan Lee, Amazing Fantasy #15
Iron Man and Black Panther team up to stop Rhino from rampaging through the streets of New York. Captain Marvel and Spider-Man battle Ultron as he threatens global annihilation. Do you have what it takes to join the ranks of these legendary heroes and become a champion?
Jump into the Marvel Universe with Marvel Champions: The Card Game, a cooperative Living Card Game for one to four players!
Marvel Champions: The Card Game invites players to embody iconic heroes from the Marvel Universe as they battle to stop infamous villains from enacting their devious schemes. As a Living Card Game, Marvel Champions is supported with regular releases of a new product, including new heroes and scenarios.
Recommended For:
Marvel Fans
On Mars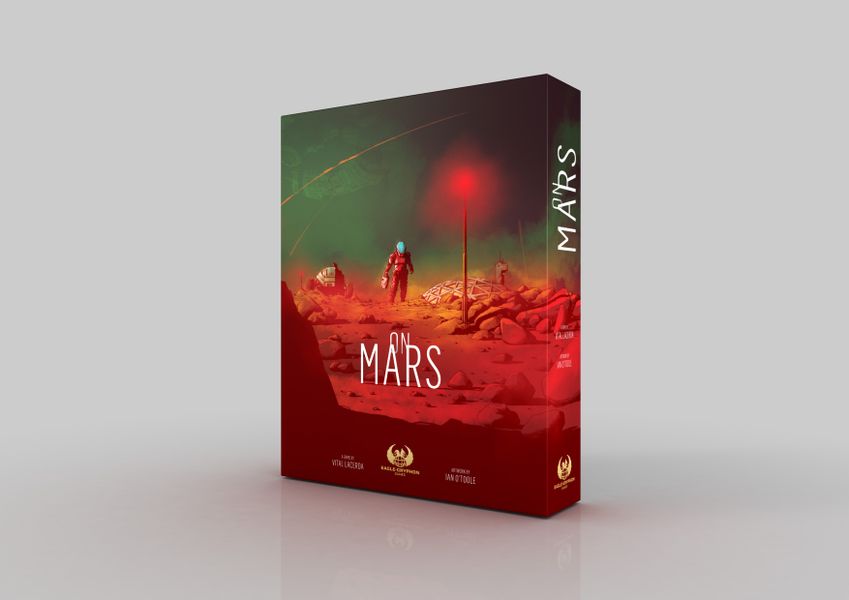 Description from the publisher
Following the success of unmanned rover missions, the United Nations established the Department of Operations and Mars Exploration (D.O.M.E.). The first settlers arrived on Mars in the year 2037 and in the decades after establishment Mars Base Camp, private exploration companies began work on the creation of a self-sustaining colony. As chief astronaut for one of these enterprises, you want to be a pioneer in the development of the biggest, most advanced colony on Mars by achieving both D.O.M.E. mission goals as well as your company's private agenda.
In the beginning, you will be dependent on supplies from Earth and will have to travel often between the Mars Space Station and the planet's surface. As the colony expands over time, you will shift your activities to construct mines, power generators, water extractors, greenhouses, oxygen factories, and shelters. Your goal is to develop a self-sustaining colony independent of any terrestrial organization. This will require understanding the importance of water, air, power, and food — the necessities for survival.
Do you dare take part in humankind's biggest challenge?
Recommended For:
Experienced Gamers
PARKS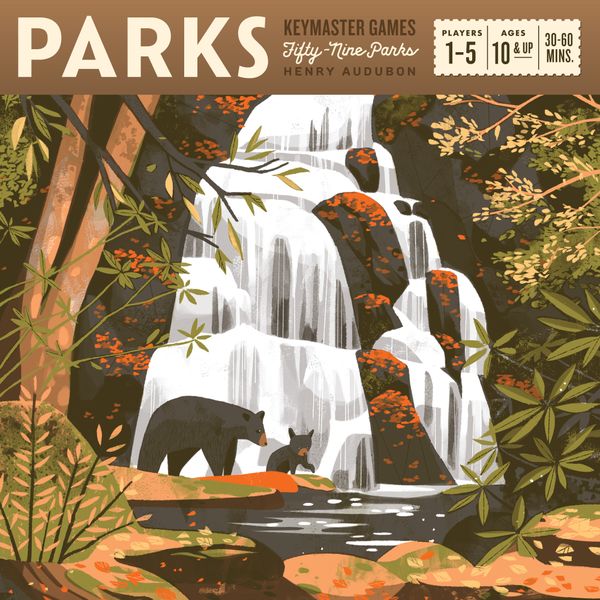 Click Here to Buy on Amazon – Affiliate Link
Australian Customers Get it on MightyApe Here
Description from the publisher
PARKS is a celebration of the US National Parks featuring illustrious art from Fifty-Nine Parks.
In PARKS, players will take on the role of two hikers as they trek through different trails across four seasons of the year. While on the trail, these hikers will take actions and collect memories of the places your hikers visit. These memories are represented by various resource tokens like mountains and forests. Collecting these memories in sets will allow players to trade them in to visit a National Park at the end of each hike.
Each trail represents one season of the year, and each season, the trails will change and grow steadily longer. The trails, represented by tiles, get shuffled in between each season and laid out anew for the next round. Resources can be tough to come by especially when someone is at the place you're trying to reach!
Campfires allow you to share a space and time with other hikers. Canteens and Gear can also be used to improve your access to resources through the game. It'll be tough to manage to build up your engine versus spending resources on parks, but we bet you're up to the challenge.
Welcome to PARKS!
Recommended For:
Beginners – Intermediate Gamers
Point Salad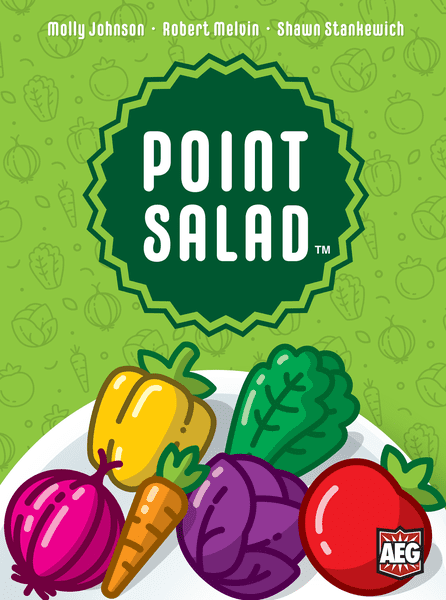 Click Here to Buy on Amazon – Affiliate Link
Description from the publisher
Point Salad is a fast and fun card drafting game for the whole family. There are over 100 ways to score points. Players may use a variety of strategies and every game of Point Salad is unique!
Cards come in six different types of veggies, and the back of each card has a different scoring method. So for instance, one scoring method may award 2 points for every carrot you have, but deduct a point for every onion. By drafting combinations of veggies and point cards that work for your strategy, you can amass the most points and win.
Recommended For:
Everybody
Sushi Roll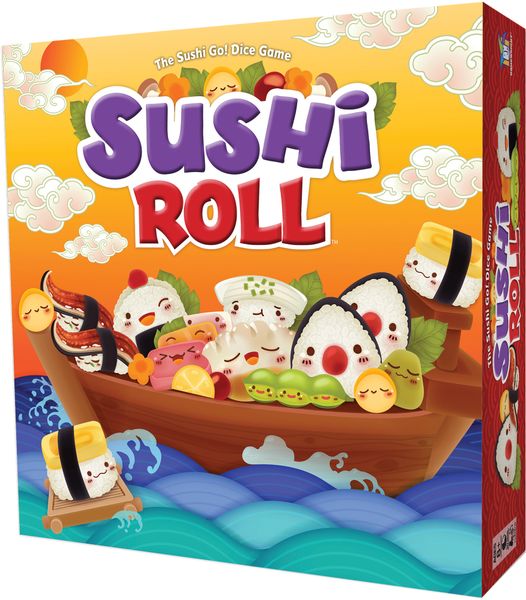 Description from the publisher
Rice and dice! Roll with your favourite Sushi Go! characters in Sushi Roll, a dice-based version of the best-selling card game!
Load up the conveyor belts with savoury sushi dice —­­­­ then pick one and pass the rest! Earn points for winning combos like two tempura or a set of sashimi. Grab a menu to re-roll your dice or use chopsticks to swap with an opponent. And be sure to save room for pudding at the end!
Recommended For:
Everybody
Tricky Tides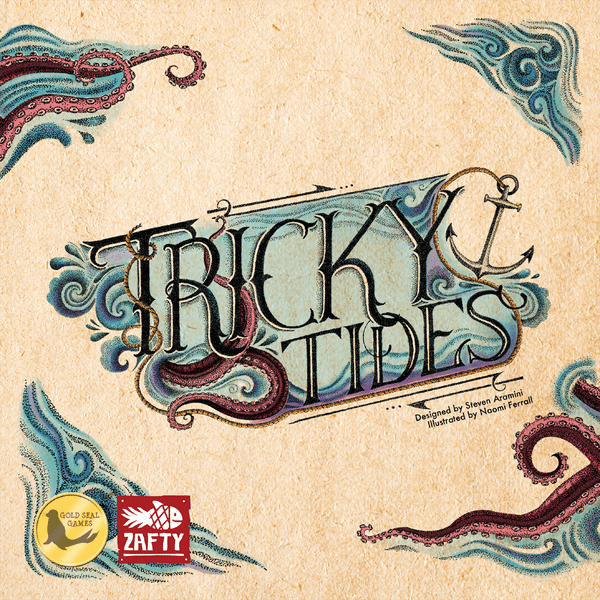 Description from the publisher
Hoist your sails and mind those tricky tides! Take command of a merchant ship and manage your hand of navigation cards and the goods in your ship's cargo hold while charting the best course on the map.
Travel from island to island collecting goods and delivering them to earn the most gold.
Tricky Tides is a pick-up-and-deliver game that uniquely employs trick taking to determine turn order and the direction players can move their ships.
Recommended For:
Intermediate Gamers
Res Arcana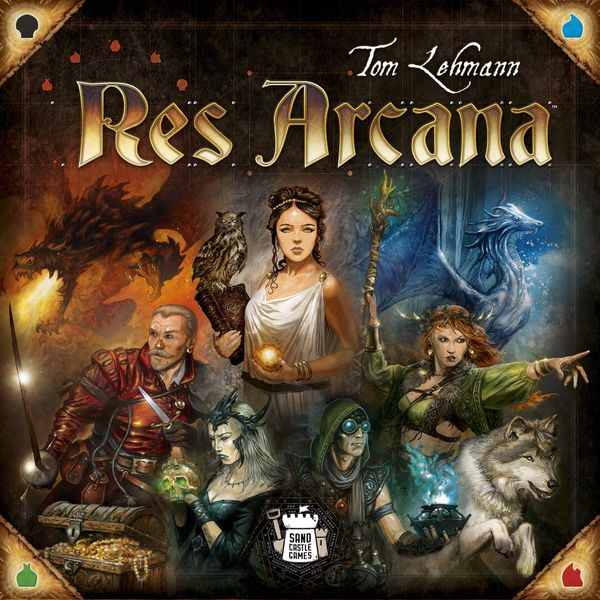 Description from the publisher
In a high tower, an Alchemist prepares potions, using vials filled with otherworldly fluids. In a sacred grove, a Druid grinds herbs for a mystical ritual. In the catacombs, a Necromancer summons a bone dragon… Welcome to the world of Res Arcana!
In it, Life, Death, Elan, Calm, and Gold are the essences that fuel the art of magic. Choose your mage, gather essences, craft unique artifacts, and use them to summon dragons, conquer places of power, and achieve victory!
Designed by Tom Lehmann and richly illustrated by Julien Delval, Res Arcana offers a unique gaming experience!
Recommended For:
Intermediate Gamers
Tapestry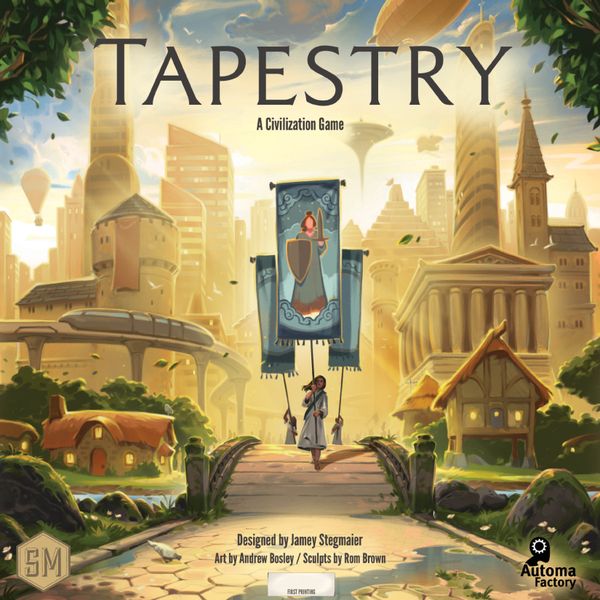 Description from the publisher
Tapestry is a two-hour game for 1-5 players designed by Jamey Stegmaier.
Create the civilization with the most storied history, starting at the beginning of humankind and reaching into the future. The paths you choose will vary greatly from real-world events or people — your civilization is unique!
In Tapestry, you start from nothing and advance on any of the four advancement tracks (science, technology, exploration, and military) to earn progressively better benefits. You can focus on a specific track or take a more balanced approach. You will also improve your income, build your capital city, leverage your asymmetric abilities, earn victory points, and gain tapestry cards that will tell the story of your civilization.
Recommended For:
Intermediate Gamers
On Tour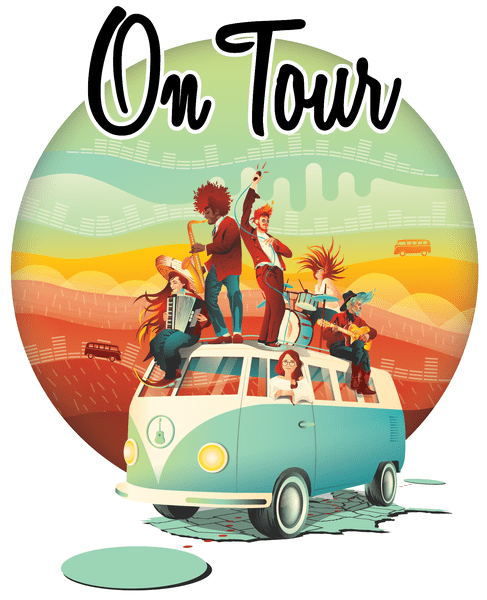 Description from the publisher
You're living the dream. You're in a band and they're about to go on tour. It's your job to schedule the band's stops over your 100-day tour, visiting as many states as possible.
Each turn in On Tour, two ten-sided dice are rolled to make two two-digit numbers. For example, a roll of 3 and 7 creates the numbers 37 and 73. All players write each of those numbers in a state on their map. The regions they can write in are restricted by three cards turned up in the middle of the table.
At the end of the game, each player draws a route on their map, starting with a low number and visiting adjacent states with higher and higher numbers. Players get a point for every state they visit.
There are also some bonus points available, a way to get wilds, and a variable set-up step that makes every game different.
Recommended For:
Everybody
Paladins of the Western Kingdom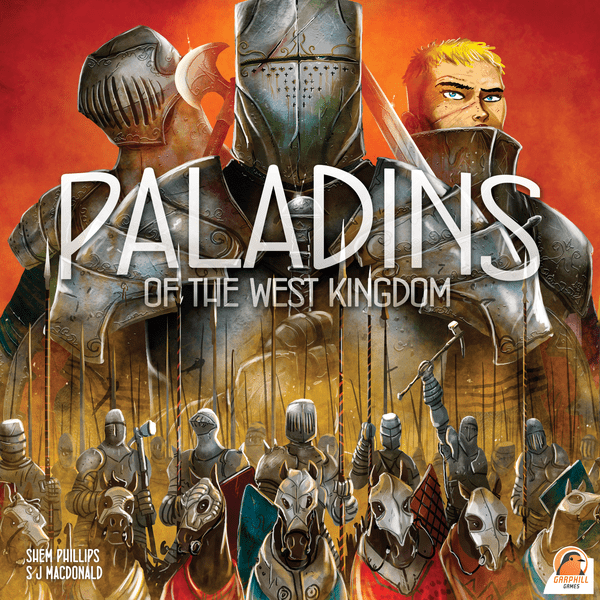 Click Here to Buy on Amazon – Affiliate Link
Description from the publisher
Paladins of the West Kingdom is set at a turbulent time of West Francia's story, circa 900 AD. Despite recent efforts to develop the city, outlying townships are still under threat from outsiders. Saracens scout the borders, while Vikings plunder wealth and livestock. Even the Byzantines from the east have shown their darker side. As noble men and women, players must gather workers from the city to defend against enemies, build fortifications and spread the faith throughout the land. Fortunately, you are not alone. In his great wisdom, the King has sent his finest knights to help aid in our efforts. So ready the horses and sharpen the swords. The Paladins are approaching.
The aim of Paladins of the West Kingdom is to be the player with the most victory points (VP) at game's end. Points are gained by building outposts and fortifications, commissioning monks and confronting outsiders. Each round, players will enlist the help of a specific Paladin and gather workers to carry out tasks. As the game progresses, players will slowly increase their faith, strength and influence. Not only will these affect their final score, but they will also determine the significance of their actions. The game is concluded at the end of the seventh round.
Recommended For:
Intermediate – Advanced Gamers
Silver and Gold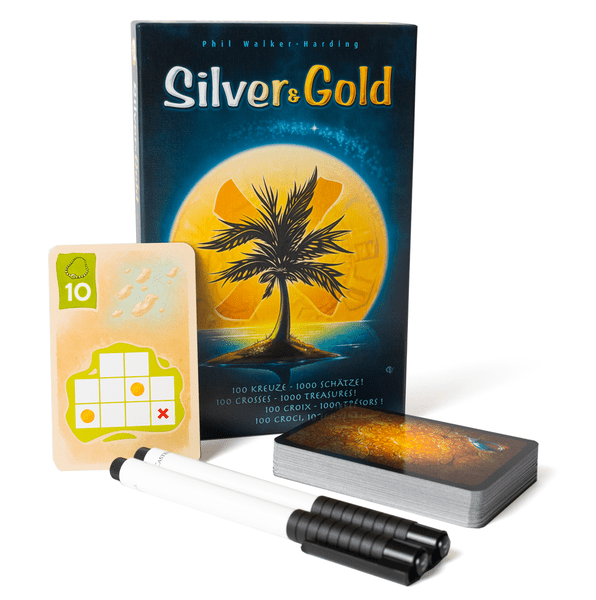 Click Here to Buy on Amazon – Affiliate Link
Fast simple Cheap (around $25USD) and Fantastic are a few simple words to describe this Gem of a game
Description from the publisher
distant islands with golden treasures — who hasn't dreamed of that?!
Silver & Gold combines simple rules, fast action, luck, and planning as players try to complete treasure map after treasure map, with the maps being printed on wipeable cards to allow for endless adventures…
Recommended For:
Everybody
Horrified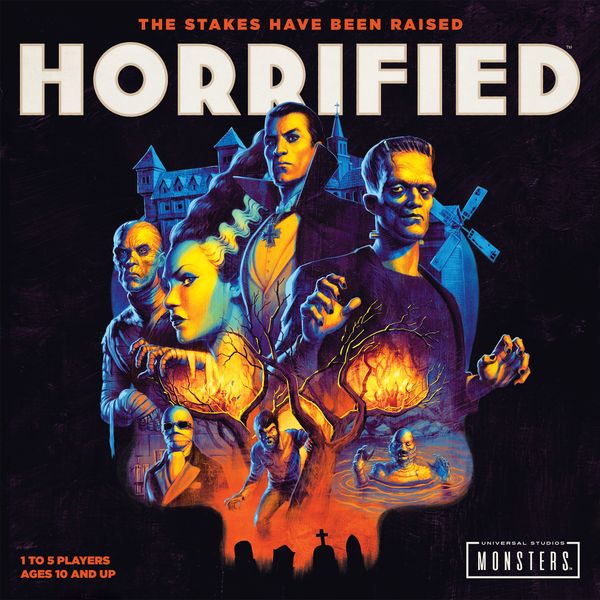 Description from the publisher
The stakes have been raised. Imagine living in a place so wretched that it's not plagued by one, two, or even three monsters — but seven of the most horrifying fiends!
In this game, you'll come face to face with them all as you work together to rid the town of the maniacal or misunderstood creatures…before it's too late.
Horrified includes high-quality sculpted miniatures (Frankenstein, The Bride of Frankenstein, The Wolf Man, Dracula, The Mummy, The Invisible Man, Creature from the Black Lagoon). Its innovative, easy-to-learn, cooperative gameplay has players working together against the monsters with varying levels of difficulty. Just as each monster is unique, they require different strategies and tactics to be defeated.
Recommended For:
Everybody
Snowdonia Deluxe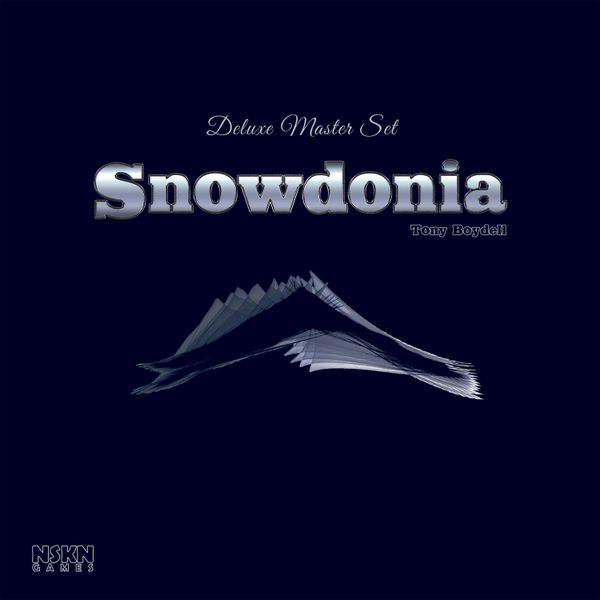 Click Here to on Amazon – Affiliate Link
Yes, this is a game from 2012 but the Master set contains so much extra content that not calling it a new game would be crazy!
Description from the publisher
Snowdonia is a competitive or solitaire worker placement game, lovingly crafted around the idea of building railways in Wales, and – with multiple other scenarios – around the world.
Snowdonia: Deluxe Master Set contains the Snowdonia base game as well as all previously released promo cards and scenarios, along with five new scenarios: The Bluebell Railway, The Qinghai-Tibet Railway, The Mount Hakone Electric Railway, The Wye Valley Tourer, and The Malta Railway. This set also includes an automa (Botdell), designed by Dávid Turczi, along with a number of designer trains which are new to the Deluxe Master Set.
Contains:

Snowdonia
Snowdonia: Bayerische Zugspitzbahn
Snowdonia: Britannia Bridge
Snowdonia: Candace Camille
Snowdonia: Card 31 of 30
Snowdonia: Essen 2012 Promo Cards
Snowdonia: Jungfraubahn & Mount Washington
Snowdonia: Lost Train Promo Card
Snowdonia: Mrs Larkin's Washing Machine
Snowdonia: Pen-y-Gwryd Hotel
Snowdonia: Puffing Billy
Snowdonia: Rolling Stock #1
Snowdonia: Seasons
Snowdonia: Supply Wagon/Cannon
Snowdonia: The Battlepuppy Express
Snowdonia: The Daffodil Line (the full set of cards found in the first print run; there were less cards for it in the Trans-Australian Railway & The Daffodil Line printing)
Snowdonia: The Lord Mayor's State Coach
Snowdonia: The Necropolis Railway & Neuhauser Bockerlbahn
Snowdonia: The North Pole & The Great Bridge Scrapyard Promo Tile
Snowdonia: The Siege of Petersburg / The Channel Tunnel 1881
Snowdonia: Trans-Australian Railway & The Daffodil Line
Snowdonia: Wagons Expansion
Also includes promo cards that were previously print and play only (these were Kickstarter stretch goals):
Princess Margaret Rose
The Bought At Auction Loco
No. 11 Prototype Engine
The Breakdown Crane
The Utility Loco
Santa's Sleigh
Krampus
The Camoflaged Loco
The Great Old One
The Coal Train
The Downbound Train
Sen's Train
The Scarecrow
The Falkland Island Express
The Birthday Train
Terraforming Engine
Thomas the W*** Engine
The Unreliable Engine
The Coal Train
The Luggage (and this one will be altered, sorry)
The Son of God
The Guvnor's Engine
The Love Train
Conveyor Belt.
AND everything else…EVERYTHING Tony ever published/designed for campaigns/scribbled on envelopes etc!
Recommended For:
Advanced Gamers
Thoughts?
What are your top games released in 2019 let us know in the comments below?