Stonemaier Games Releases Free Print and Play Roll and Write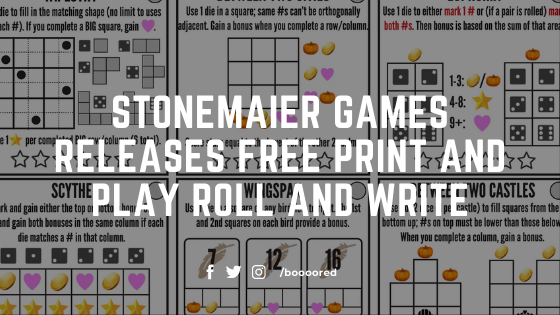 Jamey Stegmaier From Stonemaier Games has released a fantastic little roll and write a game based off the games from the Stonemaier catalogue free to download and print and play.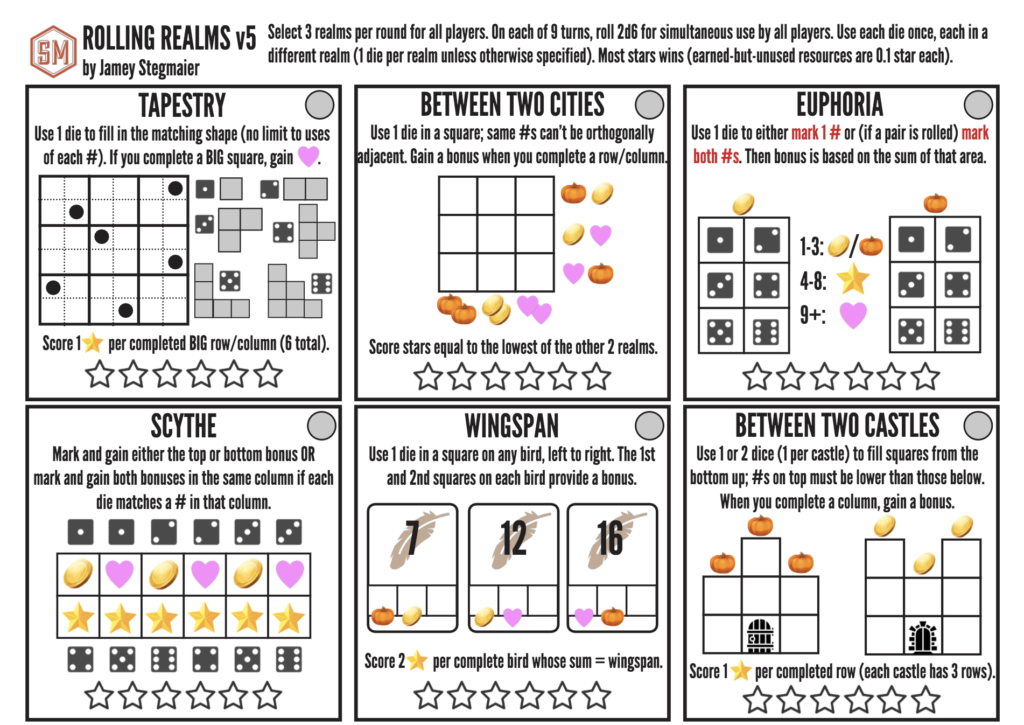 About Stonemaier Games
Stonemaier Games is a tabletop game publisher run by Jamey Stegmaier with the support of co-founder Alan Stone and a myriad of talented independent contractors, volunteers, and fans. Based in St. Louis and distributed worldwide, Stonemaier Games' brands include Viticulture, Euphoria, Between Two Cities, Scythe,  Charterstone, My Little Scythe, Between Two Castles of Mad King Ludwig, Wingspan, and Tapestry.
How to Download Rolling Realms