The Spiel des Jahres is a tabletop game award from Germany that has international momentum and is like a board game version of a film award.
The Spiel des Jahres for those that have never heard of the award before and don't speak German translates to "game of the year" award. We will look at in this article what the Spiel des Jahres is and cover the 2019 winners.
History of the Spiel des Jahres
This award turned forty years old in 2019 and celebrated with a fantastic lineup of great games, however, for its first few awards, despite the "Jahres" meaning YEAR in English.
The group of journalists who ran the Spiel des Jahres back when it was originally run only selected nominees that had been released to the public within last few years rather than only the year immediately preceding.
This was a practice that use to make sense back in the day due to the fact that the award was meant to shine a spotlight and highlight modern games for the general population of casual players that it would have been very unlikely that they were paying attention to board games being released.
However, These days the purpose of this now international award remains the same to make sure they highlight and suggest the appropriate games that are fantastic for an audience of casual players
This group also focuses solely on games released in Germany within the past twelve months even tho this is an internationally recognised award game that has not been published in Germany are not considered for this award.
There are now three different categories in the Spiel des Jahres each highlighting a different category of gateway game:
The Original Spiel des Jahres
This award as covered highlights games that are for the general population of casual players and looks at how easy the game is to learn and play.
The Kinderspiel des Jahres
This is the award that highlights the children's game of the year based around a demographic around Primary/Elementary School Children.
The Kennerspiel des Jahres
This Award is for enthusiast's game of the year, that is focused around games for those players that are already comfortable with learning and playing new games.
As part of its fortieth anniversary the awards where all live-streamed on facebook taking the award ceremony into the Digital Age.
Nominations for the Spiel des Jahres went to:
The titles nominated for Spiel des Jahres 2019 are:
• Just One, by Ludovic Roudy and Bruno Sautter from Repos Production (Winner)
• LAMA, by Reiner Knizia from AMIGO
• Werwörter, by Ted Alspach from Bézier Games (and in Germany from Ravensburger)
Nominations for the Kennerspiel des Jahres went to:
The titles nominated for Kennerspiel des Jahres 2019 are:
• Carpe Diem, by Stefan Feld from Alea
• Detective, by Ignacy Trzewiczek from Portal Games
• Wingspan, by Elizabeth Hargrave from Stonemaier Games (Winner)
Nominations for the Kinderspiel des Jahres went to:
The titles nominated for Kinderspiel des Jahres 2019 are:
• Fabulantica, by Marco Teubner from Pegasus Spiele
• Go Gecko Go!, by Jürgen Adams from Zoch
• Tal der Wikinger, by Marie and Wilfried Fort from HABA (Winner)
Winners
The winners were announced on June 24, 2019, with the following Results
Spiel des Jahres
Just One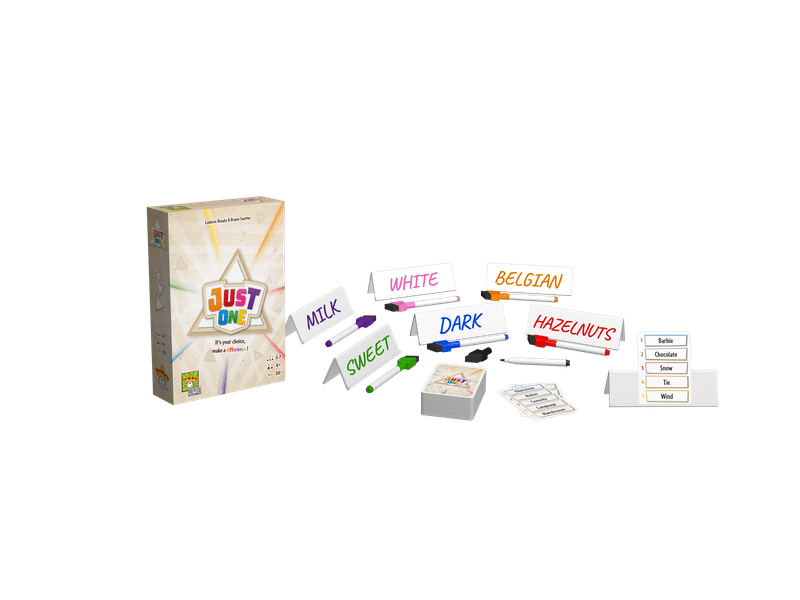 • Just One, by Ludovic Roudy and Bruno Sautter from Repos Production (Winner)
Kennerspiel des Jahres
Wingspan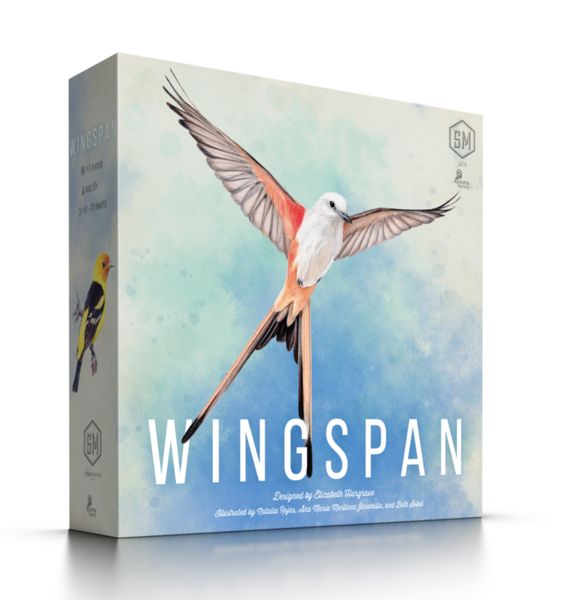 • Wingspan, by Elizabeth Hargrave from Stonemaier Games (Winner)
Kinderspiel des Jahres
Valley of the Vikings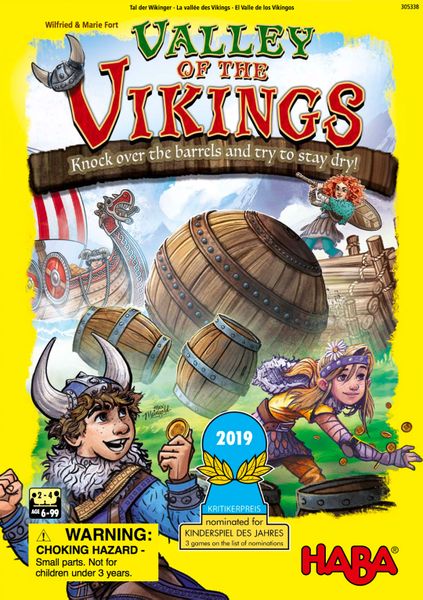 • Tal der Wikinger (Valley of the Vikings), by Marie and Wilfried Fort from HABA (Winner)