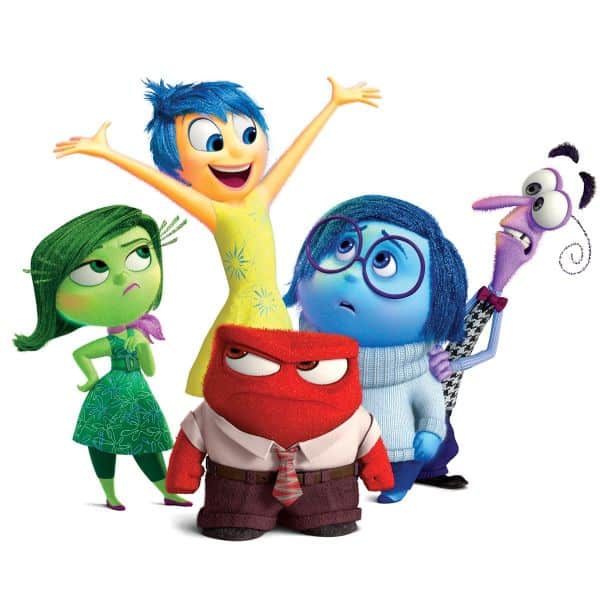 Five Years Today!
Today marks five years since Inside Out was officially released in cinemas around the globe. It's hard to believe that our little emotions are now all grown up. They're partying, making Tik Tok's, and yelling irrationally when you tell them to get out of bed. With Inside Out now clearly in the rear-view mirror. We are yet to see an official date on a sequel. So with that being said, I thought we could take a quick look back at this Pixar heavyweight, to celebrate its five year anniversary.
Released June 18th 2015. Inside Out, opened to critical and box office success. During it's cinematic run it grossed over $850 million US dollars. Beating out some other Pixar favourites like, The Incredibles, Up and Ratatouille. Rotten Tomatoes also considers it near perfect with a 98%. The only other Pixar films able to outperform it were, Finding Nemo & Toy Story 1 & 2.
On the surface it easy to see why this movie is beloved by so many. It has an imaginative setting. An original story, and is very relatable. If you thought that was all though, this movie dives so much deeper.
What Made It So Great?
Pete Docter who both wrote and directed the film. Came up with the idea after noticing changes in his daughter's personality as she grew older. Docter didn't just write the script based on his personal experience though. Once it was completed he worked with seasoned psychologists to ground the film in reality. This evident through the way it depicts just how much influence our emotions can have on our relationships.
What this manages to achieve is a movie where the audience is truly, emotionally invested! We get to enjoy the laughs and smiles, while also feeling the pure emotional trauma that Riley is going through. This gives way to arguably the most emotional moment ever in a Pixar film. While some may argue that Toy Story 3's Incinerator scene is the pinnacle of Pixar's emotional storytelling. It was nicely wrapped up with a happily ever after.
Bing Bong was not so fortunate. After getting stuck in the memory dump with joy. They use the joy of the Bing Bong song to power the cart. The pair fly to what seems like a happy ending. Then it happens. Joy cruises those last couple of metres as Bing Bong jumps off the back knowing he is weighing them down. Joy above elated, does not realize that Bing Bong has just fallen to his death. With the next memory dump, Bing Bong will be nothing more than a forgotten memory.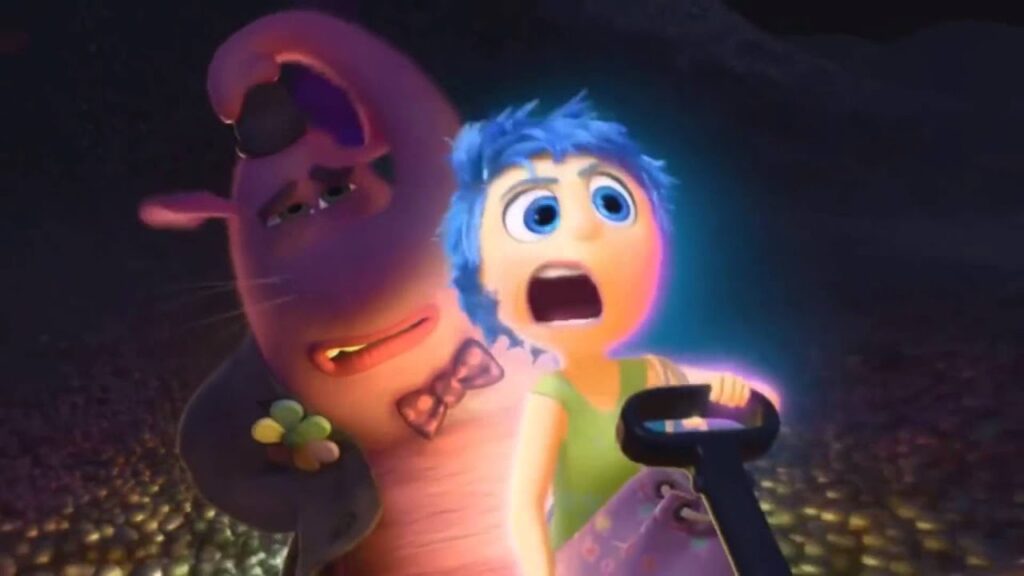 My Top 5 Inside Toys
In loving memory of my beloved Bing Bong. I have curated a list of the Top 5 must have toys for any Inside Out collection. Where possible I have also included links to these toys of Amazon. These are affiliate links, so if you've enjoy the article, and want to support the website, this is a great way to do so. If you love toys and want more, you can follow me on Instagram, I post pics of new toys almost everyday. With that said, let's get into it!
#5 – Mini Collectable Figures – By Tomy Toys
This set features all five of Riley's emotions from the movie. Not only that, but we get Bing Bong! Each figure stands two inches tall, is posed to reflect their respective emotion. With a relative low price point even today. This is a great place to start any Inside Out Collection.
#4 – Disney Infinity Character Set
Originally designed to work with the Disney Infinity play set on various console. These figure have become a must have for many Inside Out collectors. Highly detailed, with a bold colour palette, these highly stylized figures hold their own. The one criticism I have, is the plastic base the figures sit on. This was obviously designed to work with the play set, but it does take away from the atheistic.
3 Pack (Disgust, Fear, Sadness) – BUY IT NOW ON AMAZON – BUY IT NOW
#3 – Anger, No Dessert! – By Tomy Toys
Standing at six inches, this pint-sized ball of rage truly captures his movie essence. The figure features Anger holding his favourite newspaper, the headline "no dessert"! His tie also acts as a button, and when pushed flames shoot from his head.
BUY IT NOW ON AMAZON! – CLICK HERE
#2 – The Console with Five Collectible Figures – By Tomy Toys
With great play-ability for kids, and great poses for photographs. It appeals collectors and kids alike. Featuring the console from the movie as the main touch point. Characters can be purchased separately, and when touched to the console, they light up. In addition to this each figure comes with its own unique memory sphere. This set is definitely one for collectors, as it is packed with so much heart.
Joy's Console – BUY IT NOW ON AMAZON – CLICK HERE
Anger Figure – BUY IT NOW ON AMAZON – CLICK HERE
Sadness Figure – BUY IT NOW ON AMAZON – CLICK HERE
Disgust Figure – BUY IT NOW ON AMAZON – CLICK HERE
1# – Musical Bing Bong – By Tomy Toys
Bing Bong was always going to top out this list for me. He is the character that really grounds the whole movie. He brings the fun, and the heart to the movie, and that is what this toy captures. The figure features the original voice acting from Richard Kind. It has some great phrases from the movie. Best of all though, you can sing along with Bing Bong!
Who's your friend who likes to play?
Bing Bong, Bing Bong
His rocket makes you yell "Hooray!"
Bing Bong, Bing Bong
Who's the best in every way, and wants to sing this song to say
Bing Bong, Bing Bong!
BUY IT NOW ON AMAZON – CLICK HERE