Last Chance to Back the Alhambra Big Box 2nd Edition
Some Exciting News Now 100% funded with only hours to go it's your last chance to back the Alhambra Big Box 2nd Edition on Kickstarter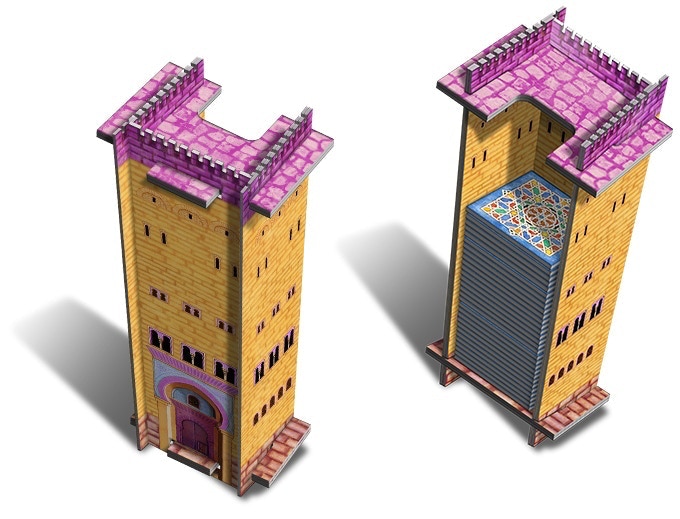 What's different about this version?
The new big box contains new artwork, a tile tower to replace the cloth bag, the 6th Alhambra expansion along with redesigned board and extra components to enhance the gameplay experience.
About Alhambra
In Alhambra, players are acquiring buildings to be placed within their Alhambra complex.
The money in Alhambra comes in four different currencies and is available in the open money market.
The 54 buildings of six types become available for purchase in the building market four at a time; one building is available in each of the four different currencies.
On a player's turn, a player may 1) take money from the open money market, 2) purchase a building from the building market and either place it in his Alhambra or reserve, or 3) engage in construction and re-construction projects with buildings that have been placed in the player's Alhambra or reserve.
The game rewards efficiency, as when a player purchases a building from the market for the exact amount of money, the player may take another turn.
Players with the most buildings in each of the six building types in his Alhambra score in each of the scoring phases, and points are awarded for players' longest external "wall" section within their complex.
The game ends when the building market can no longer be replenished from the building tile supply, and there is a final scoring, whereupon the player with the highest score wins.
When will I get it?
Production for this campaign is planned for Q2 2021. The delivery for this project is projected for September 2021.
Where to Get it?