Are you sick of playing scrabble over and over again but love playing word games well here are five spelling based games that can replace that scrabble sized hole in your heart and give you something new to play on a Friday night.
Paperback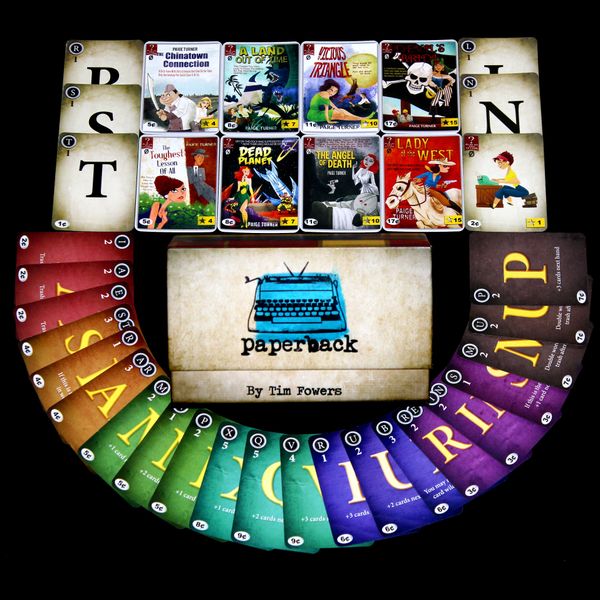 In Paperback You are a paperback author trying to finish novels for your editor. Complete Westerns, Science Fiction, Romance or even the rare Best-Seller. Live the dream — and maybe pay the bills.
Word-building meets deck-building in the unique game Paperback. Players start with a deck of letter cards and wild cards. Each hand they form words and purchase more powerful letters based on how well their word scored. Most letters have abilities that activate when they are used in a word, such as drawing more cards or double letter score. Players buy wilds to gain victory points. Variant included for cooperative play.
Unspeakable words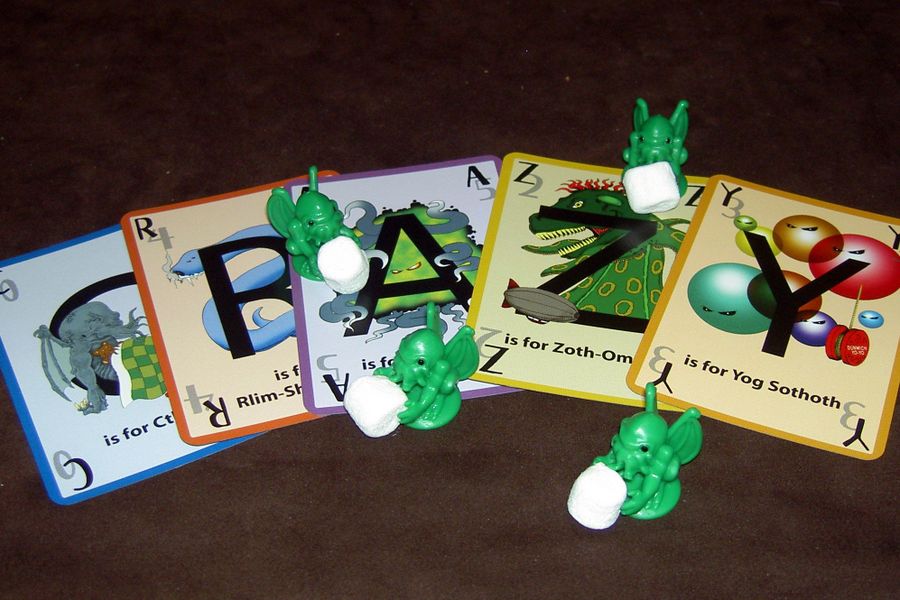 In Unspeakable Words Decode the ancient secrets of R'lyeh by forming words with the letters you find in this sanity-sapping letter game. The more angles that appear in the words, the greater their mystical value, but beware! For each word that is created, you must roll a sanity check against its value to see if the word's power drives you mad!
Bananagrams
Bananagrams is a fast and fun word game that requires no pencil, paper or board, and the tiles come in a fabric banana-shaped carrying pouch. One hand can be played in as little as five minutes. Much like Pick Two!, but without the letter values.
Using a selection of 144 plastic letter tiles in the English edition, each player works independently to create their own 'crossword' faster than one's opponents. When a player uses up all their letters, all players take a new tile from the pool. The object of the game is to be the first to complete a word grid after the "bunch" of tiles has been depleted.
There are variants included in the instructions, such as Banana Smoothie and Banana cafe for limited set skills or space-deprived places and the game is suitable for solo play.
Dexikon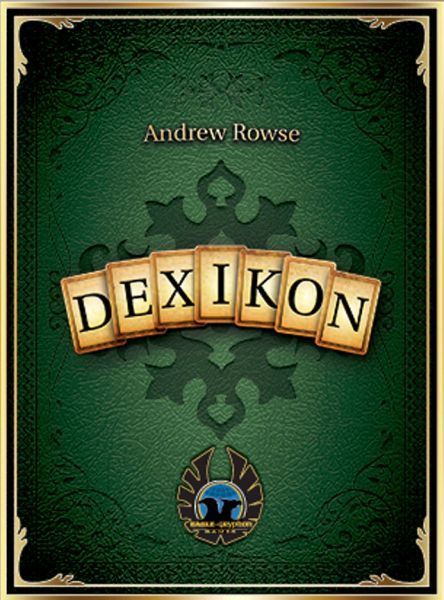 Dexikon is a deck-building word game, in which players each begin with a small deck of versatile letter cards, and use these to spell words, score points and buy other letter cards. More expensive letter cards are less versatile, but they are worth more points and have increasingly powerful bonus effects when played – including messing with other players.
Instead of spending points to buy new cards, points from words can be 'banked' – once a certain number of words have been banked, each player gets one last chance to spell a word using their entire deck, then the player with the most points wins.
Hardback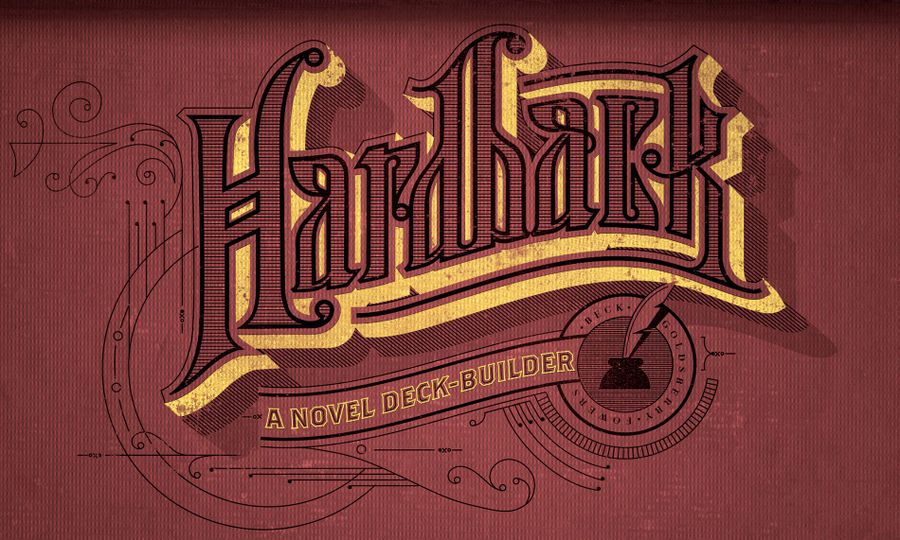 Hardback is a deck-building word game, a prequel to Paperback. As an aspiring 19th-century novelist, you work to pen your next masterpiece, earning prestige along the way. Specialize your deck in certain genres to exploit card combinations, and press your luck to draw extra cards — but make sure you can still string a word together!
Players build a deck of letters with various powers and race to 60 fame points to win. Some of the features:
No wilds in your deck – any card can be wild.
Push your luck for more cards with the Ink system.
Match genre colours to gain bonus abilities on your cards.
Fight over the coveted Endorsement cards.
New Persistent cards stay in play until someone uses them!
In addition to the competitive race mode for 2-5 players, the base game includes several variant rules, including Literary Awards, Adverts, Player Powers, and Events; and a co-op mode for 1-4 players, in which players join forces against one of four simulated opponents, each of which is proficient in a different deck genre.