9 Nintendo Switch EShop Games Perfect for Board Gamers
If you haven't noticed already the Nintendo Eshop is having a sale with some of the games on this list at a huge discount (12th June 2020) Here are 8 games that we recommend you check out for the switch platform if you are an avid tabletop gamer that we think you might enjoy.
1.Slay the Spire
Price: $24.99 $16.74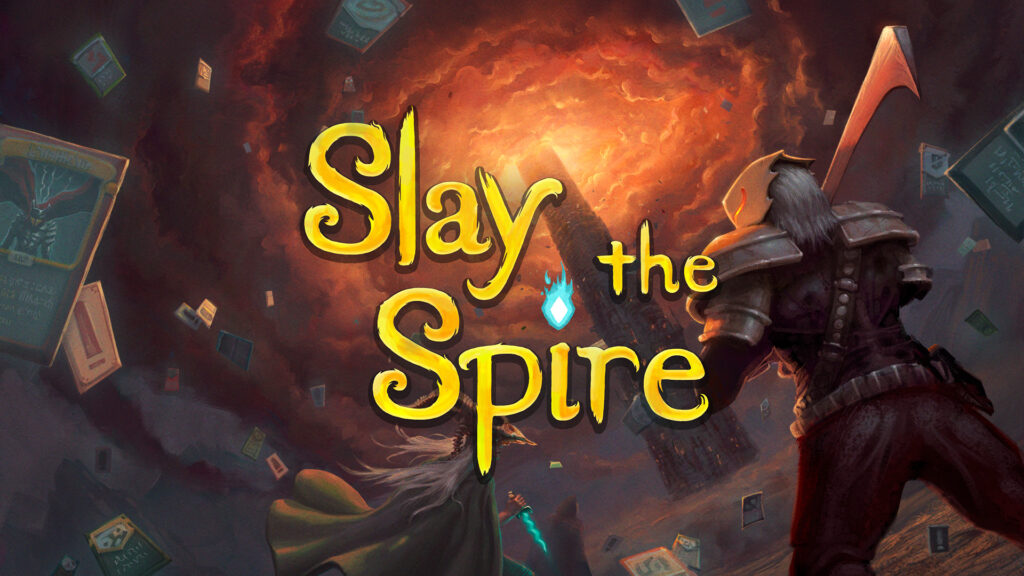 This game is a fused card games/deck builder with roguelikes together to make the best single player deck builder we could imagine for the Nintendo switch.
Players will Craft a unique deck, encounter bizarre creatures, discover relics of immense power, and Slay the Spire in this awesome deck builder that's currently under $20
This deckbuilding roguelike is our number one pick and a must for any tabletop gamers switch.
Click Here to Check out Slay the Spire on the Nintendo Eshop
2.Mario Party
Price: $59.99 $41.99
This first Party Game is most peoples first experience as a board game in a digital format and is perfect for playing with your friends.
The original 4-player Mario Party series board game mode that fans love is back, and your friends and family are invited to the party! Freely walk the board: choose where to move, which Dice Block to roll, and how to win the most Stars in skill-based minigames.
Wait till you see the 2 vs 2 modes with grid-based maps, the creative uses of the console, and the series' first online minigame mode!
Its a great addition to your collection if you don't have it already.
Click Here to Check out Mario Party on the Nintendo Eshop
3.Istanbul: Digital Edition
Price: $19.99 $9.99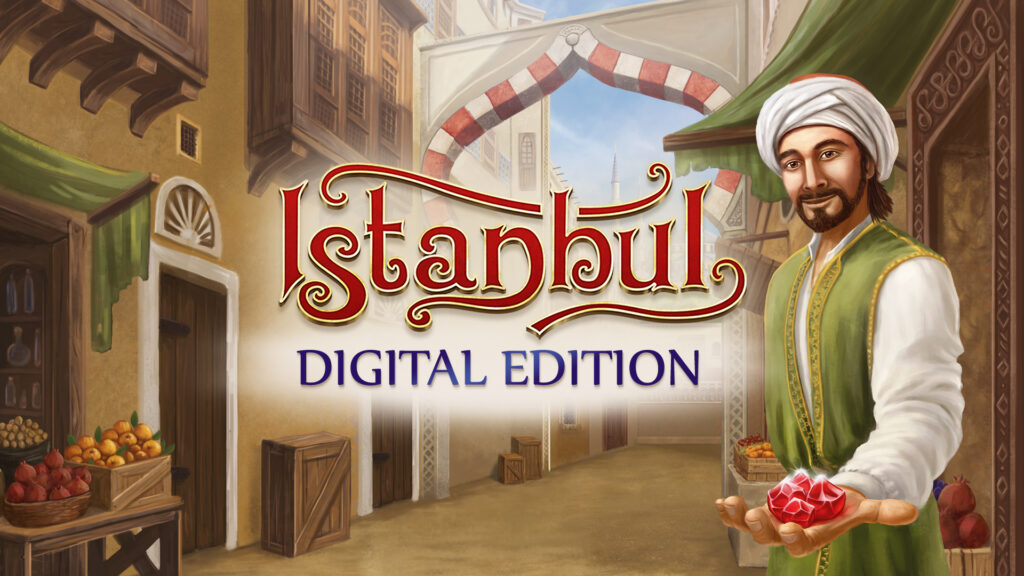 Istanbul is, without a doubt, one of the best board games to have ever been published and at this price, you would be foolish not to add it to your Nintendo Switch collection.
In Istanbul, you lead a group of one merchant and his four assistants through 16 locations in the bazaar. In each such a location, you can carry out a specific action.
The challenge, however, is that to take an action, you must move your merchant and an assistant there, then leave the assistant behind to handle all the details while you focus on larger matters.
If you want to use that assistant again later, your merchant must return to that location to pick him up. Thus, you must plan ahead carefully to avoid being left with no assistants and thus unable to do anything…
Click Here to Check out Istanbul on the Nintendo Eshop
4.The Lord of the Rings: Adventure Card Game
Price: $19.99 $9.99
Build a deck of iconic Heroes and challenge the forces of Sauron in this thrilling tactical card game. Go forth and explore famous locations, complete story-driven quests, and forge your own legend of Middle-earth. But beware the Eye of Sauron—should you draw his attention, all will be lost…
Answer the call of countless adventures, face the dark forces of Sauron, and protect the Free Peoples of Middle-earth. As allies gather and foes arise, so your journey begins.
The time has come to form and lead your own fellowship of heroes through immersive story-driven campaigns—each with its own unique narrative and challenges.
Check out LOTR on the Nintendo Eshop
5. Armello
Price: $19.99
Armello is a grand swashbuckling adventure that combines three styles of play; The deep tactics of card games with the rich strategy of tabletop board games, combined with a character role-playing system.
As a hero from one of the clans of Armello, you'll quest, scheme, hire agents, explore, vanquish monsters, cast spells and face off against other players, with one ultimate end goal in mind — storming the palace and becoming King or Queen of Armello.
The Kingdom of Armello is as dangerous as it is beautiful, perils, banes and bandits hide around every corner and a spreading corruption known as the Rot is leaving no creature untouched.
This game's theme will give you a similar feeling to anther board game version of an animal-themed war game but it stands on its own and is a perfect addition to your Nintendo Switch collection.
Check out Armello on the Nintendo Eshop
8.Carcassonne
Price: $19.99
The best-selling tile-based game that helped establish modern board games is now available on Nintendo Switch.
Players will draw and place tiles to build there own medieval city.
Cities, roads, monasteries and fields will help you enlarge your landscape, where you can place your followers, the meeples. Knights, robbers or farmers… Each meeple will help you control your territory and win points.
But be careful, you'll need your wits and tactics to optimize your points! Place your tiles and meeples wisely to stop your opponents and win the game!
Check out Carcassonne on the Nintendo Eshop
6. Pandemic
Price: $19.99
This Classic Board Game can be played on your Nintendo Switch in solo or couch co-op mode, you will assemble a team of specialists to save humankind. Each member of the team has their own set of skills that you must use efficiently.
Recruit the Medic to quickly treat diseases, discover a cure faster with the Scientist, or stop infections from spreading with the Quarantine Specialist. Each role opens new possibilities and syncs with the other roles to offer new strategies. Pick from seven available character roles to create your elite team.
Check out Pandemic on the Nintendo Eshop
7. Catan
Price: $19.99
This Iconic Board Game is now on the switch players will compete to occupy The island of CATAN is an uninhabited land rich in resources for you to settle. Unfortunately, your opponents have the same plans.
You will need to build settlements, roads and cities strategically to gain supremacy on CATAN!
Some resources you have in abundance, other resources are scarce.Trade resources wisely & skillfully to stack the odds in your favor and become the greatest settler of CATAN!
All while you try as hard as you can not to roll a digital 7!
Check out Catan on the Nintendo Eshop
9. Wingspan
Price: TBA
The officially licensed digital adaptation of Wingspan will be available on the Nintendo switch hopefully in late 2020, the winner of the prestigious 2019 Kennerspiel des Jahres board game award is a fan favourite and players are waiting keenly to play this game on there Nintendo switch.
In Wingspan, you are bird enthusiasts—researchers, bird watchers, ornithologists, and collectors—seeking to discover and attract the best birds to your network of wildlife preserves. Each bird extends a chain of powerful combinations in one of your habitats. Each habitat focuses on a key aspect of the growth of your preserves.
Wingspan supports up to 5 players compete to build up their nature preserves in a limited number of turns. Each beautiful bird that you add to your preserve makes you better at laying eggs, drawing cards, or gathering food. Many of the 170 unique birds have powers that echo real life: your hawks will hunt, your pelicans will fish, and your geese will form a flock.
Check out Wingspan on the Nintendo Eshop