Pocket Sized Games for the Gamer on the Go!
Sometimes you just want a game that will fit in your pocket, Here are 5 games that you can take almost anywhere.
Mint Works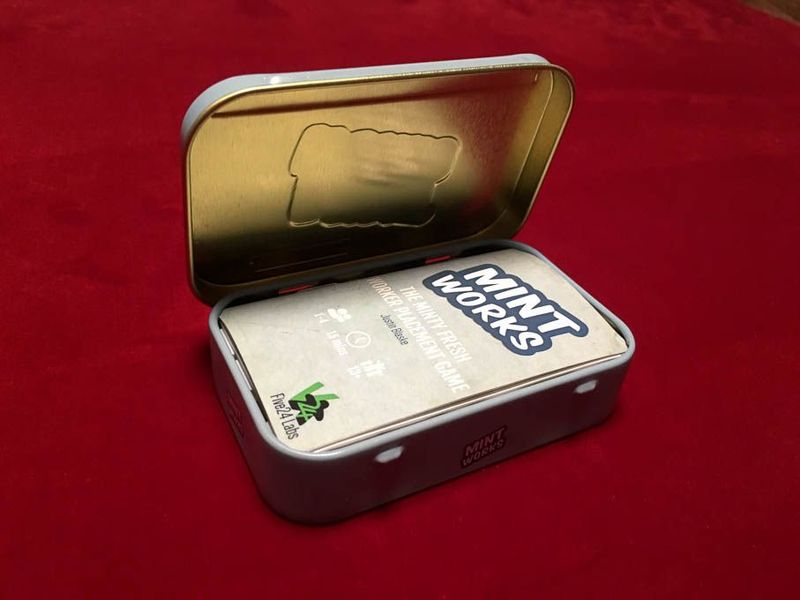 Mint Works is a light and straightforward worker placement game. Its compact size makes it easy to put in your pocket and take it anywhere. Its simple rules make it easy to introduce new players to the genre of worker placement.
During the game each player will have a limited amount of Mint Tokens, which represent their workers. Players will use these mint tokens to earn more tokens, take the first player or buy and build plans. Plans are how players earn points. Some plans will give only points, others will give extra powers to the owner.
Love letter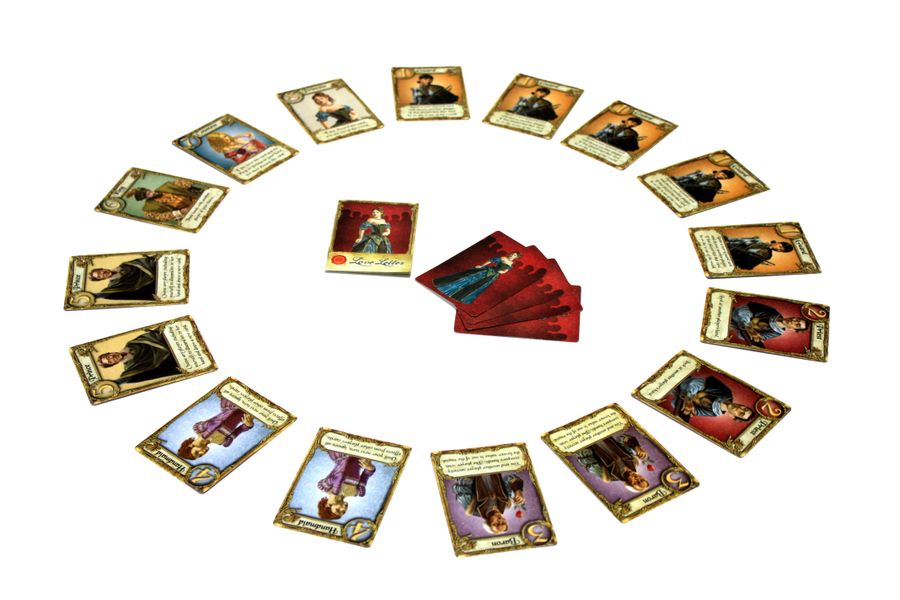 Love Letter is a game of risk, deduction, and luck for 2–4 players. Your goal is to get your love letter into Princess Annette's hands while deflecting the letters from competing suitors. From a deck with only sixteen cards, each player starts with only one card in hand; one card is removed from play. On a turn, you draw one card, and play one card, trying to expose others and knock them from the game. Powerful cards lead to early gains but make you a target. Rely on weaker cards for too long, however, and your letter may be tossed in the fire!
Sushi Go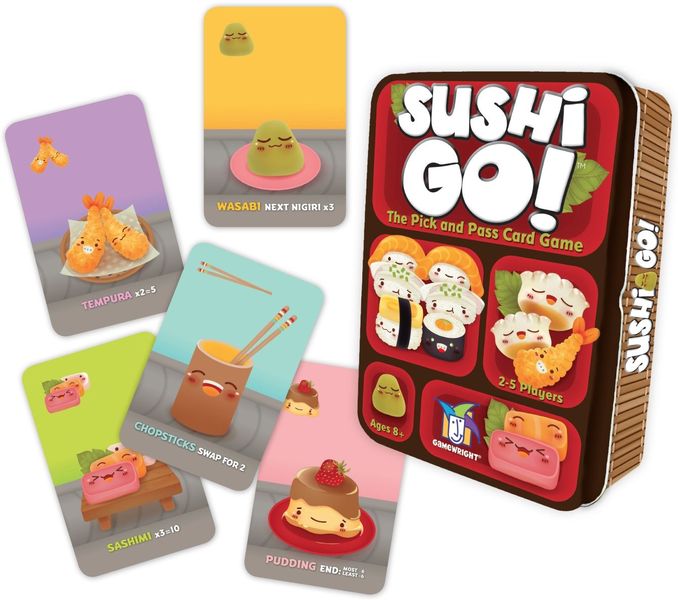 Sushi Go! takes the card-drafting mechanism of Fairy Tale and 7 Wonders and distils it into a twenty-minute game that anyone can play. The dynamics of "draft and pass" are brought to the fore, while keeping the rules to a minimum. As you see the first few hands of cards, you must quickly assess the make-up of the round and decide which type of sushi you'll go for. Then, each turn you'll need to weigh which cards to keep and which to pass on. The different scoring combinations allow for some clever plays and nasty blocks. Round to round, you must also keep your eye on the goal of having the most pudding cards at the end of the game!
Zombie Dice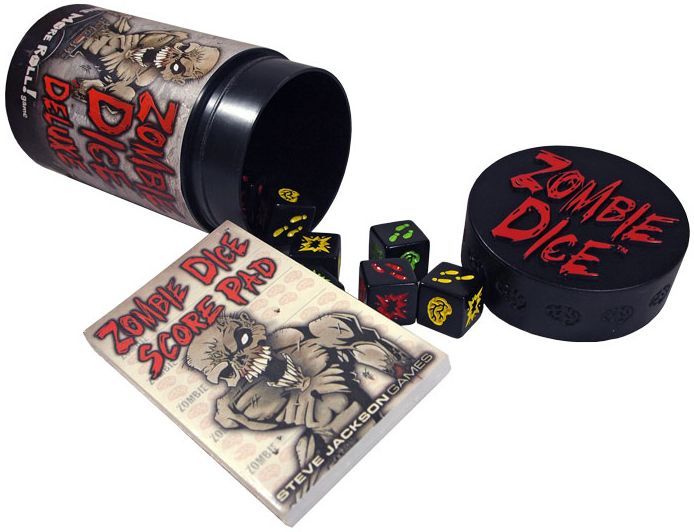 In Zombie Dice, you are a zombie. You want braaains – more brains than any of your zombie buddies. The 13 custom dice are your victims. Push your luck to eat their brains, but stop rolling before the shotgun blasts end your turn! Whoever collects 13 brains first wins. Each game takes 10 to 20 minutes and can be taught in a single round.
Archaeology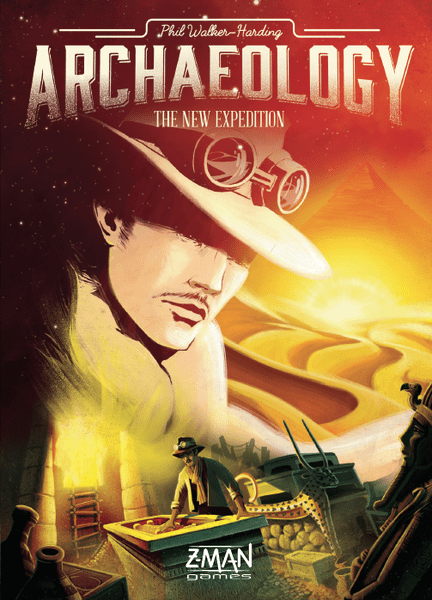 In Archaeology: The New Expedition, you want to find treasures and make the most money possible by selling them to the museum. Players start with four treasure cards in hand; one monument tile is chosen at random, then the chambers of the monument are loaded secretly with treasure cards.
On a turn, a player digs for treasure by drawing from the deck. If they find treasure, they don't show anyone and keep it; if they find a thief, they steal a card at random from an opponent; and if they find a sandstorm, all players lose half of their cards in hand to the marketplace, which starts the game with five face-up cards. (Each player has a tent that they can discard to avoid the effects of one sandstorm.) After digging, a player can:
Discard one or more maps to explore one chamber of the monument, looking at all the cards there and keeping some number of them.
Trade at the marketplace by laying down one or more treasure cards and picking up cards with equal or lesser trading value.
Sell to the museum by placing sets of treasure cards in front of them; in general, the more cards you have of a type, the more the set is worth.
Players can explore only once, but they can do the other actions repeatedly, and they can take these actions in any order. Once the deck is empty, players keep taking actions until they all pass in turn, after which they sell treasures to the museum. Whoever ends up with the most money wins!