Board Game Bargain – Azul
Are you looking for some cheap games on a budget well we have you covered with some great games that all cost under $40 USD this months game Azul may be the game for you?
Azul
Cost $39USD
Game Details:
Players: 2–4
Playing Time: 35 Min
Age: 8+
Introduced by the Moors, azulejos (originally white and blue ceramic tiles) were fully embraced by the Portuguese when their king Manuel I, on a visit to the Alhambra palace in Southern Spain, was mesmerized by the stunning beauty of the Moorish decorative tiles. The king, awestruck by the interior beauty of the Alhambra, immediately ordered that his own palace in Portugal be decorated with similar wall tiles. As a tile-laying artist, you have been challenged to embellish the walls of the Royal Palace of Evora.
In the game Azul, players take turns drafting coloured tiles from suppliers to their player board. Later in the round, players score points based on how they've placed their tiles to decorate the palace. Extra points are scored for specific patterns and completing sets; wasted supplies harm the player's score. The player with the most points at the end of the game wins.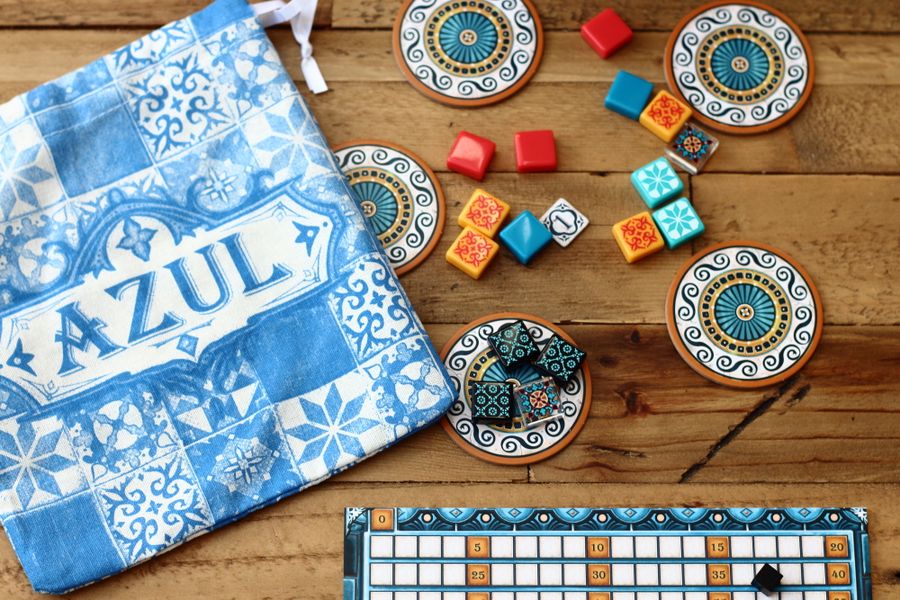 Who knew medieval Portuguese artisans were such a cutthroat bunch? Azul is a brilliant abstract game for two to five players. To play, you'll take lighting-quick turns drafting tiles from a central market. Your goal is to collect sets of identical tiles, which you'll use to fill in your personal boards for points at the end of each round. But this is no solitaire game. If you're playing right, you're often just as concerned about thwarting your opponent's plans are you are grabbing the tiles that will work best for you.
With simple—but not simplistic—rules you can explain in less than three minutes, Azul is a delight for all ages.  Because it moves so quickly, relies so much on strategy, and is so easy to explain to new players, breaking out Azul is always a hit.
This game is sure to be a blast with your friends and at such a cheap price point there is no reason to add it to your collection
Where to Buy: Where Board Games are Sold